Steam Summer Sale Day 4: sweet savings on Aliens, Far Cry, Civilization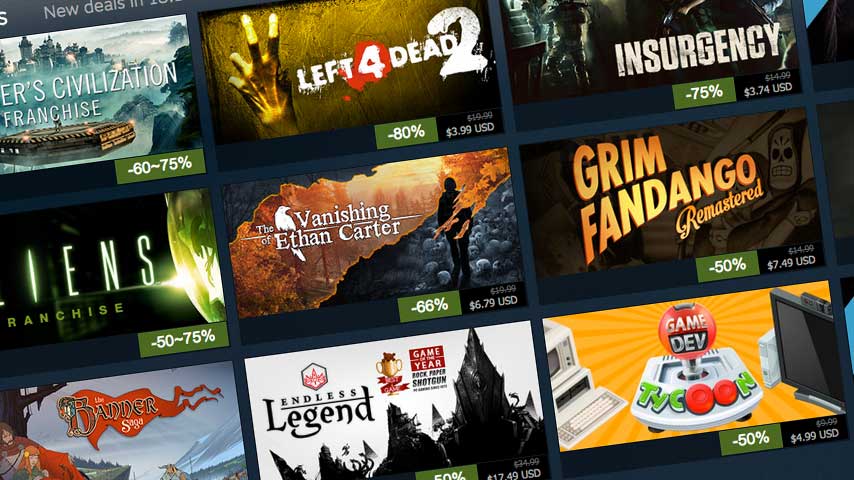 Our wallets are already woozy, but the Summer Sale marches on. Today's temptations include up to 75% off the Aliens, Far Cry and Civilization franchises.
Here's the full list of today's Daily Deals:
H1Z1 50% off
Aliens franchise up to 75% off
The Vanishing of Ethan Carter 66% off
Grim Fandango Remastered 50% off
Game Dev Tycoon 50% off
Reign of Kings 40% off
Insurgency 75% off
Far Cry franchise up to 75% off
Transistor 75% off
The Banner Saga 75% off
Endless Legend 50% off
Call of Duty franchise up to 51% off
Sid Meier's Civilization franchise up to 75% off
Fable Anniversary 75% off
Left 4 Dead 2 80% off
Hit the Steam store to score these bargains and more.