Steam Machines, Controller, streaming box to launch in November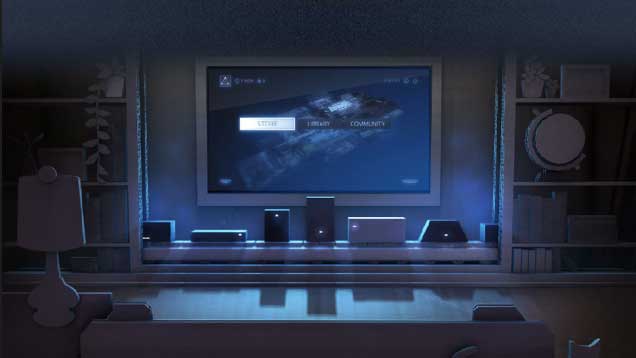 Steam Machines will finally become a reality before the end of the year.
Valve's living room PC systems will release in November, the company announced today.
Well, I say Valve's - the idea behind Steam Machines is that a number of manufacturers will offer variously priced systems. Alienware and Falcon Northwest are among the dozen or so manufacturers who will have official Steam Machines ready to go.
Kotaku reports the cheapest Steam machines will cost between $350 and $400. Valve said it intends for the PCs to cost about the same as a new-gen console, but be more powerful.
As well as the systems, November will see the launch of the Steam Controller and Steam Link streaming device, which will allow you to stream games between multiple systems over a home network. Both are priced at $50.
Steam Link will work with general Linux, Mac and PC systems as well as Steam machines, and supports up to 1080p at 60Hz "with low latency".