Steam is making a major change to Trading Cards to combat fake games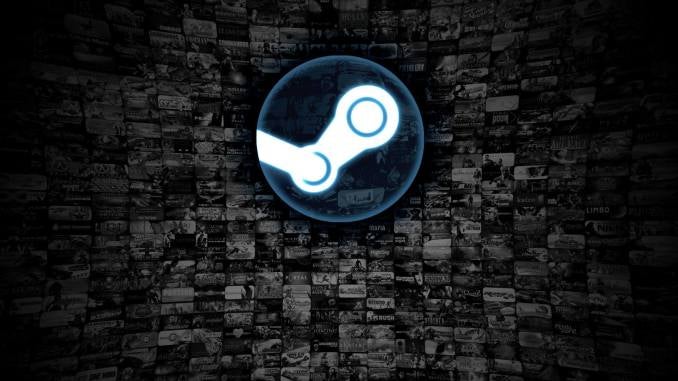 Things are about to get much tougher for developers of fake games who only exist to make money off of Steam Trading Cards for their games.
Valve promised to reveal upcoming changes to Steam in a series of blog posts, each dealing with one aspect that's been previously criticised, or in some cases, exploited.
The company kicked this off with a transparency update to Steam's recommendation engine that enabled Steam to tell you why a game was or was not recommended to you.
Today, Valve revealed how it's going to tackle those who exploit the Steam Trading Cards system. In short, there's a subset of developers who publish what Valve calls "fake games" on the store that are usually sold for very low prices. Their intent is to make the majority of their profits through the share received from users trading the Steam Cards associated with their games.
"These fake developers take advantage of a feature we provide to all developers on Steam, which is the ability to generate Steam keys for their games," Valve wrote.
"They generate many thousands of these keys and hand them out to bots running Steam accounts, which then idle away in their games to collect Trading Cards. Even if no real players ever see or buy one of these fake games, their developers make money by farming cards."
Of course, for these games to exist, their developers have to get them on Steam in the first place. This usually happens through Steam Greenlight, despite Valve's crackdown on a number of ways they used to game Greenlight's voting system.
"You might wonder why this is really an issue. After all, if no real players are buying their games, and their cards are being traded on the market to players who want them, where's the harm?" the blog post read.
"While there's truth in both of these points, the problem is that these games damage something we care about a lot, because it affects all our players - the Steam Store's algorithm," it added.
To end this, Valve is removing the economic incentive at the root of the problem. Going forward, Trading Cards will only drop after a game has reached a "confidence metric" that proves it's actually being bought and played by Steam users who aren't bots. Cards will start dropping to all users (including those who played it prior to that point) only after reaching this milestone.
"You might wonder why the confidence metric will succeed at identifying fake games, when we weren't being successful at using data to prevent them getting through Greenlight," Valve went on.
"The reason is that Greenlight is used by a tiny subsection of Steam's total playerbase, producing far less data overall, which makes it more easily gamed. In addition, Greenlight only allows players to vote and comment, so that data is narrow. Steam at large allows players to interact with games in many different ways, generating a broad set of data for each game, and that makes identifying fake ones an easier task."
The next one of these blog posts will finally talk about Steam Greenlight's replacement, Steam Direct, including announcing the publishing fee Valve decided on.