Steam Exploration Sale day two - BioShock Infinite, Wolfenstein: The New Order, much more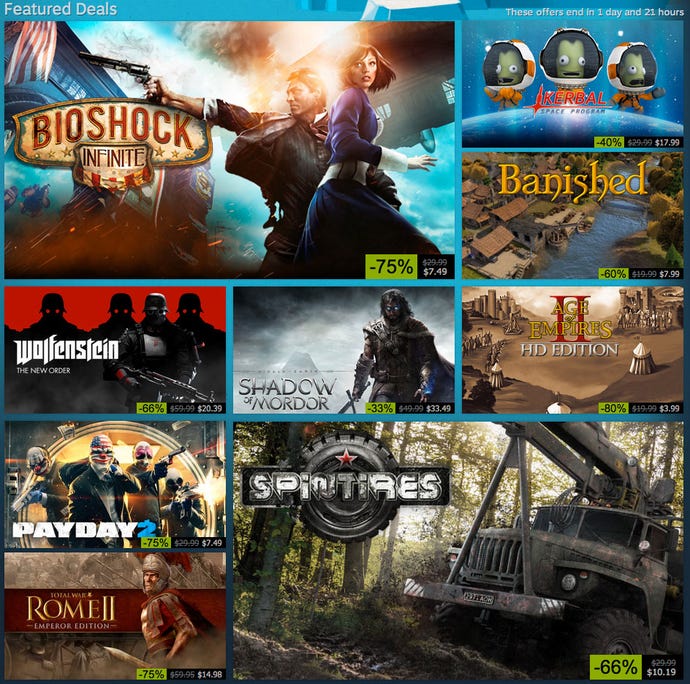 The Steam Exploration Sale has even more savings on offer on its second day.
There are 1,875 sale items at time of writing, which is a heck of a lot to parse.
Steam is offering extra discounts to help you navigate the event through featured and daily deals. Here are today's featured deals, which are available for two days:
And here are the daily deals, which are only available for one day:
These deals have been up for about three hours at time of writing, so be sure to get in quick before they expire tomorrow. Yesterday's featured deals are still available if you search for them.
We'll be slacking off over this weekend, so make sure you check the Steam front page in our absence to make sure you don't miss a bargain. Another good tip is to add everything you want to your wishlist; Steam will email you if it goes on sale. Which is extremely likely.
Usually the best deals pop up on the final few days, so if a discount isn't steep enough you can take a gamble on waiting.