Stardew Valley's big update unveils a new end-game mystery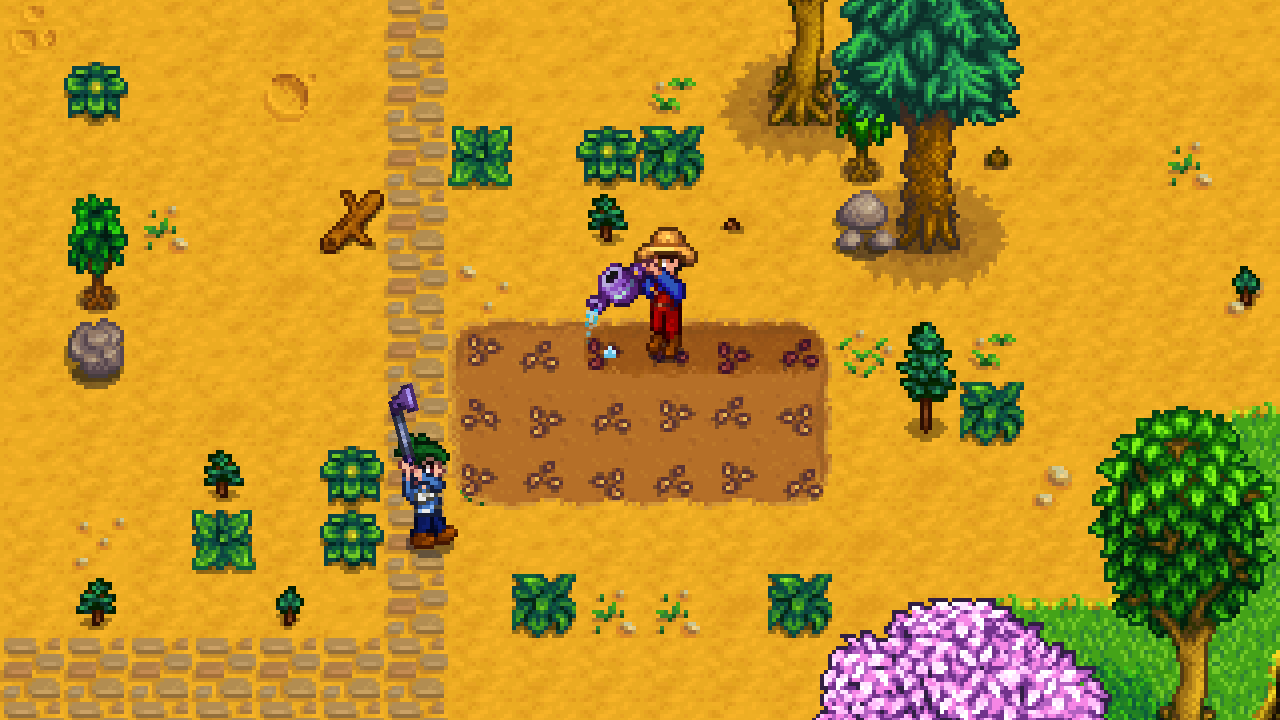 Stardew Valley's latest update has gone live, and it's pretty hefty.
Stardew Valley's Update 1.4 is now available on PC, Mac, and Linux, with plans to hit mobile and Nintendo Switch sometime soon, according to developer Eric Barone in a blog post.
"This update not only adds new content and features to the game, but improves the gameplay experience significantly with tons of 'quality of life' features… including some things the community has requested for a long time," writes Barone, perhaps better known by his ConcernedApe moniker. "There's also an enormous amount of bug fixes and some optimizations improvements–in short, the game is more polished than ever. I hope this update will greatly improve your Stardew Valley experience, and make your time in the valley even more joyful, seemless, and fun."
The update introduces a new end-game mystery involving Stardew Valley's ever-mysterious abandoned building. Also available in 1.4 is a new 14-heart event for you and your in-game spouse - "I wanted to show a little more about what each spouse is up to after marriage, and give you another thing to look forward to after marriage," adds Barone.
You can also expect to find a new farm building: Fish ponds, which let you raise fish who produce roe that can preserve and sell, while other fish can produce a variety of items.
Finally, there's a big new farm map for you to play around with. Known as Four Corners, this map is designed with multiplayer in mind and lets farmers have their own quadrant to live in.
Full patch notes are available on the Stardew Valley website.