StarCraft 2 "war chests" introduce skins, decals, sprays and more, help fund esports prize pool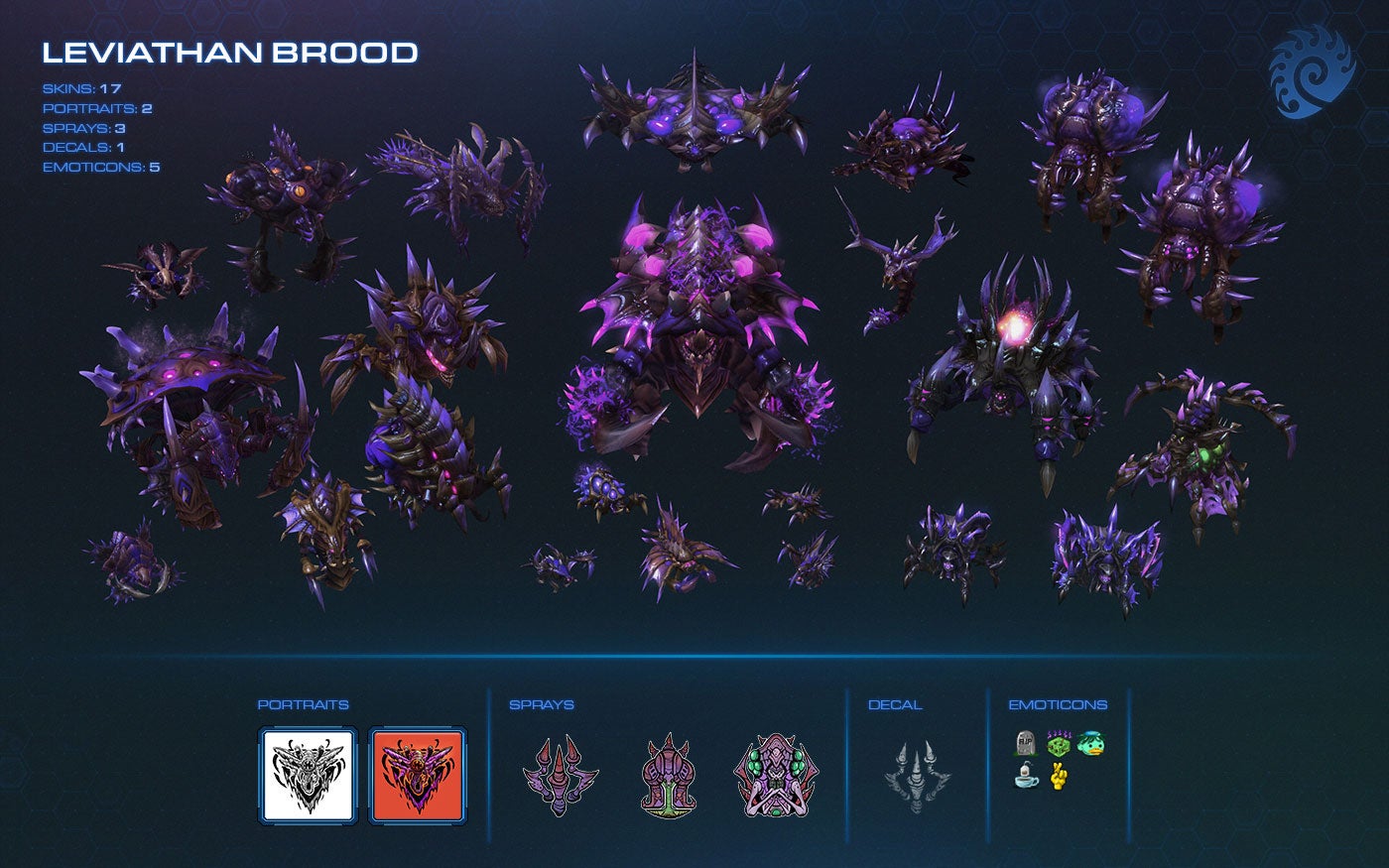 StarCraft 2 is getting - well, they're boxes of loot, but don't think of them as loot boxes.
StarCraft 2 fans can now buy-in to a new War Chest scheme whereby they'll receive a bundle of cosmetic add-ons at a steeply discounted price - if they put in the hard yards to unlock them.
The War Chests come in Zerg, Protoss and Terran varieties and go for $10 each or $25 for all three, with 25% of proceeds earmarked for StarCraft 2 esports prize pools, starting with $200,000 for Blizzcon 2017.
Picking up all three War Chests nets you over 70 items, but there's a bit of a catch. When you first purchase a War Chest, you get a skin and a portrait, and have to unlock the remaining content - more skins, plus sprays and emoticons - by playing StarCraft 2. If you manage to unlock everything before the end of the War Chest challenge, you'll also score another, fancier portrait.
Everybody who buys a StarCraft 2 War Chest will also receive a Hearthstone card pack, a Diablo 3 Tal'Darim pet and a loot chest for Heroes of the Storm.
You only have until October 4 to purchase StarCraft 2 War Chests, and until November 4 to unlock everything, although you'll get an XP bonus to help you there. After that the only way to get hold of these goodies is to purchase them individually as add-ons, which will be more expensive.
The first StarCraft 2 War Chest event kicks off on July 19. Hit up the War Chest website for more information, or visit the StarCraft blog for a visual guide to the War Chest contents.
Somewhat similarly to Dota 2's International compendium crowdfunding scheme, War Chest seem like a good way to get players back into the action and hyped up for StarCraft 2 events at BlizzCon in November. Not to mention serving as a new revenue source for the RTS.