Watch this impressive Star Wars X-Wing demo made in Dreams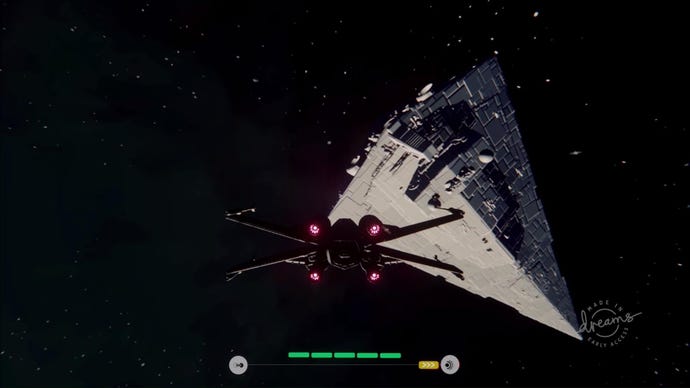 The Dreams community is slowly getting better at the game's creative tools.
Today's creation was made by Dreams player Gauffreman. The demo is probably the closest we're going to get to a Rogue Squadron on modern consoles.
Called Space Wars Forcefighter, presumably to avoid any sort of copyright strike, the level gives you control of an X-Wing starfighter as you prepare to fight off a few TIE fighters. That's about it; this is obviously not a full game.
But the devil is in the details, and creator Gauffreman paid much attention to the details. It sounds and looks like an official Star Wars game from a few years ago. In fact, it's more comparable to Star Wars: Battlefront 2's Starfighter Assault mode, albeit at much lower graphical fidelity.
See it in action below via YouTube channel Project Genesis.