Star Wars: The Old Republic studio hiring for a new IP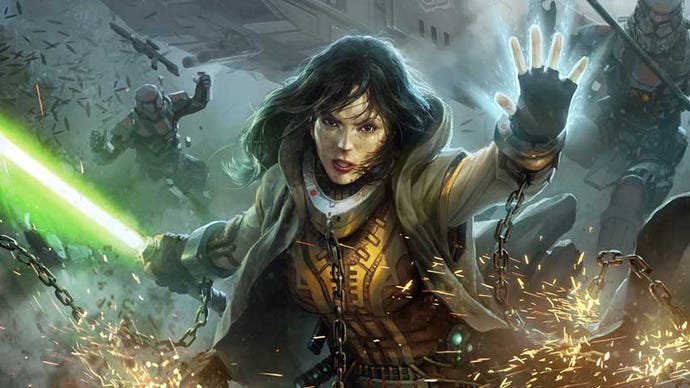 BioWare Austin has its fingers in a brand new pie.
The Star Wars: The Old Republic studio has advertised an open position for a senior lead server engineer, which is not in itself that exciting; it's the mention of "a new, unannounced BioWare IP" that's got our attention.
"This role will direct a team of software engineers to create the backend systems that will drive online play for this exciting new game," BioWare said.
"Experience developing PC or console games with significant online elements is a strong plus. Experience with current cloud-based computing solutions and technology is beneficial."
This doesn't necessarily mean that BioWare Austin is working on an entirely new project; it's quite possible that the experienced online service crew at Austin offers support to other BioWare teams, something EA is very keen on. As such, the new IP under discussion here may be the very same presumed to be in the works at BioWare Edmonton now that Mass Effect has been shifted to BioWare Montreal.
On the other hand, we know that Austin is capable of handling two projects at once; it was working on the free-to-play 4v1 multiplayer game Shadow Realms before it was shelved.
You can check out the job ad in question on EA's careers website in order to fuel your excited speculation.