Star Wars coming to PlayStation Home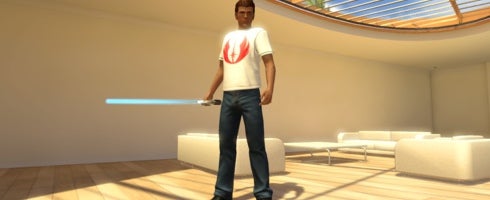 LucasArts is bringing some Star Wars stuff to PlayStation Home, SCEA has announced.
As well as that, Indiana Jones gear is also coming to the service via a LucasArts storefront in the mall for the service.
The list of content includes costumes, lightsabres, apartment spaces and more, including Yoda water features for your apartment.
There's some screens of the content over at Kotaku. No date yet for the stuff