$50 Star Wars: Battlefront Season Pass comes with 16 maps, more heroes and villains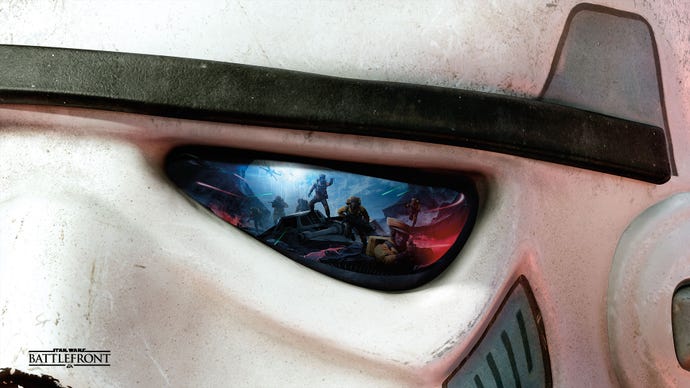 EA posted information on the Season Pass for Star Wars: Battlefront overnight.
It comes with four expansion packs along with two-week early access to each content drop. The Shoot First emote is also included.
EA said the first expansion pack will be released in early 2016, and more details on the Season Pass will be made available "in the coming weeks."
Here's what you get for $49.99/£39.99:
Over 20 new pieces of galactic tech including weapons, vehicles, and Star Cards for both Rebels and Imperials
Four more heroes and villains for you to fight as or against
16 additional multiplayer maps featuring new locations
Four exciting new game modes
Two-week early access to each expansion pack
Exclusive "Shoot First" emote
Star Wars Battlefront is out on November 17 in North America, November 19 in Europe and November 20 in the UK on PC, PS4 and Xbox One.