Star Wars Battlefront patch brings Battle of Jakku DLC support, balance changes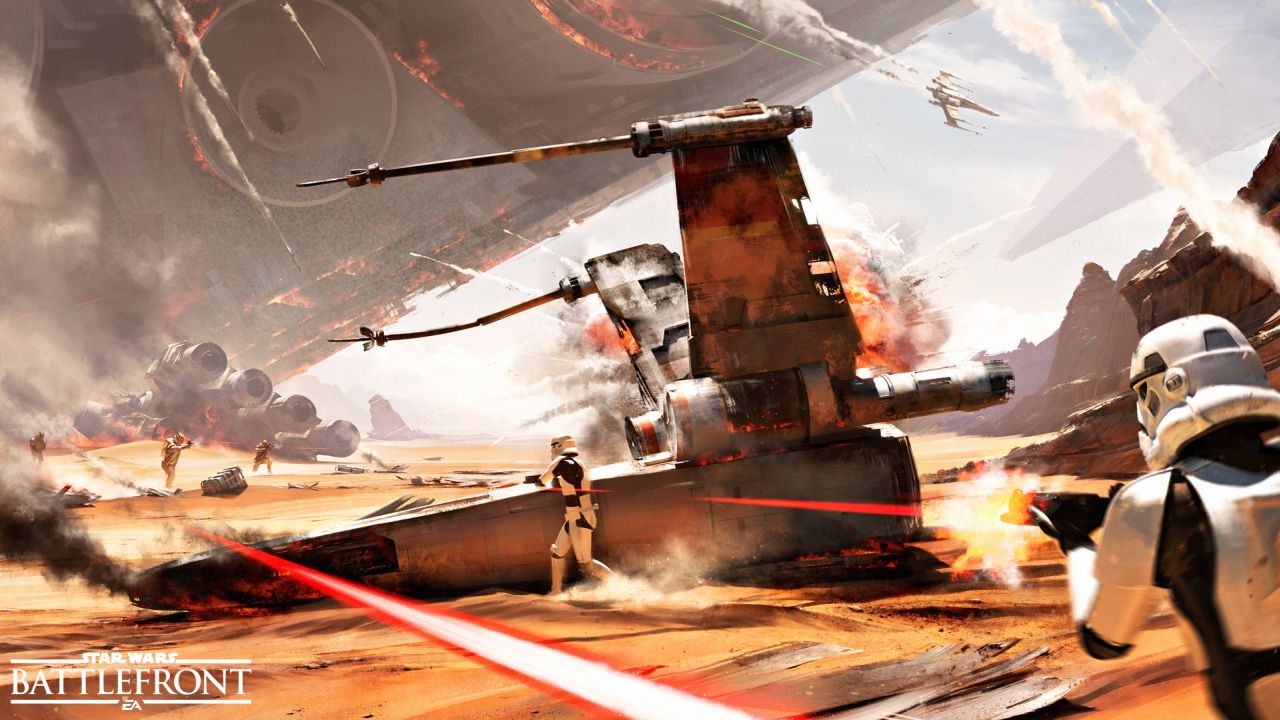 Right on schedule, DICE has released a new patch for Star Wars Battlefront to add support for Battle of Jakku DLC, as well as fix a few bugs.
In case you missed it, DICE showed off gameplay from the Battle of Jakku DLC for the first time last night. The developer released a new patch this morning to add DLC support to the main game.
Curiously, the maps are not currently playable, and there's no download option for them available on the store. This could be a result of the European PSN's update schedule.
Find the patch notes for 1.03 below. The patch clocks in at just below 300mb.
General bug fixes for vehicles and physics improvements
Game modes balancing tweaks
HUD UI adjustments
Audio optimizations
General crash and stability fixes
Online traffic performance improvements
Various text fixes for all languages
General bug fixes for both Missions and Multiplayer