Star Wars Battlefront, Halo 5 & Assassin's Creed Syndicate fall short of GameStop sales forecast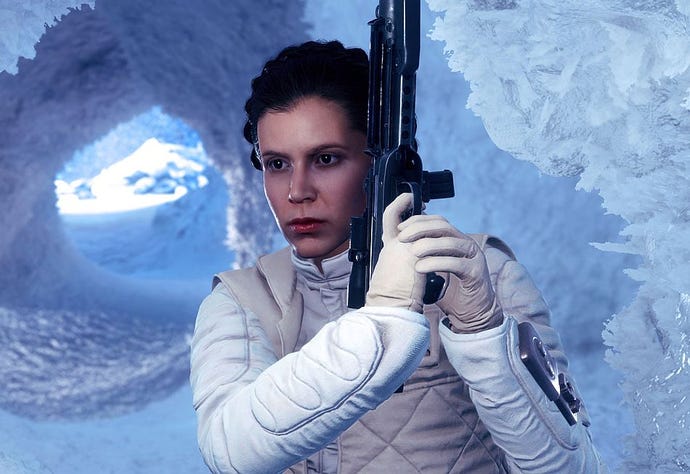 Retailer GameStop has reported a decline in overall revenue and profit which is attributed partly to lower-then-expected sales of Halo 5, Assassin's Creed Syndicate, and even Star Wars Battlefront.
GameStop revealed earnings for the quarter ended October 31 overnight. As reported by Gamespot, the retailer saw overall decline in revenue and profit, including hardware, but saw an increase in digital revenue.
In the call following the earnings report, GameStop CEO Paul Raines revealed that three major releases did not manage to hit the numbers the retailer expected them to. During the quarter, sales of Assassin's Creed Syndicate as well as Halo 5: Guardians underperformed.
Despite releasing outside of the reporting period, Star Wars Battlefront did not perform well out of the gate either, and didn't manage to hit even the retailer's "lowered expectations." GameStop president Tony Bartel, however, reiterated that he still expects the game to be among the top sellers this holiday, and was hopeful the new Star Wars movie will push sales back up.
For Halo 5, Bartel didn't believe the game's digital sales were higher than what they had modelled for it, saying that the thinking it had, is due to discrepancy between Microsoft's numbers and those reported by NPD.
Assassin's Creed Syndicate comments are in line with those of its publisher Ubisoft, which had said the game's launch week sales were down, but rebounded by week two.