"We were really scared" to tackle Star Wars Battlefront, says DICE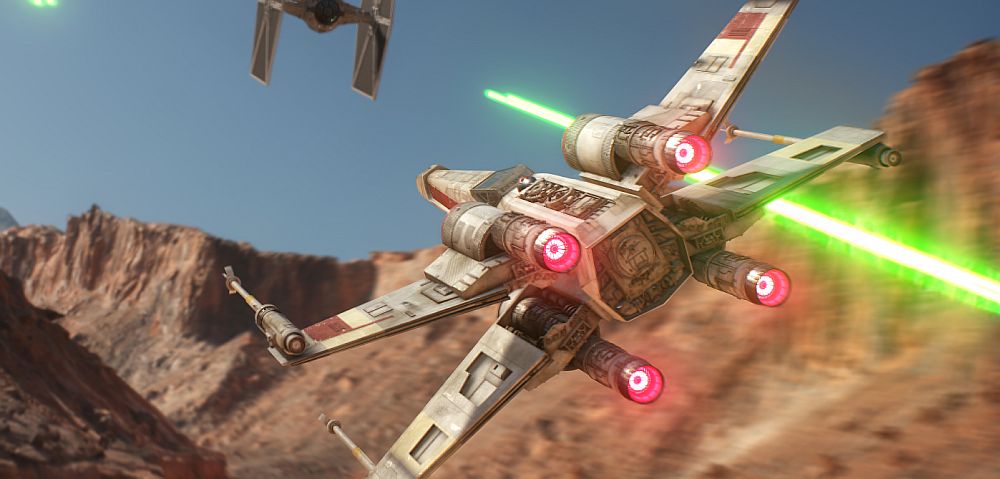 Star Wars Battlefront is a dream project, but in this age of unrestrained Internet rage it was also kind of a nightmare. DICE did it anyway.
Star Wars Battlefront has inspired strong reactions from those keeping an eye on the project. Although the hype train is approaching top speed, there are plenty of vocal naysayers complaining it looks too much or not enough like Battlefield, distressed at the lack of traditional single-player mode, or whatever.
That's to be expected, really: it's not easy to follow on from games as beloved as earlier Battlefront releases, to build something equal to the weight of the Star Wars brand, and to satisfy a horde of gamers raised on the very different Battlefield series.
"When we were asked to do this we were really scared. We thought, no, this is too intimidating," DICE general manager Patrick Bach told The Guardian as part of a longer preview.
"And we had enough in our pipeline to be able to say no. But on the other hand, your heart is screaming yes! Because of course you want to make a Star Wars game. We just thought, okay, we'll figure it out as we go."
Releasing for PC, PS4 and Xbox One in November, Battlefront will be the first triple-A release in the Star Wars universe since Disney purchased the property.
Visceral Games is also making a Star Wars game, with former Uncharted creative lead Amy Hennig at the helm. I'm sure Disney has had plenty of other callers wanting to have a go, too, and whether they get a chance probably hinges on how well EA does with its attempts.