Star Wars Battlefront 2: story campaign details, space battles and other things you missed this weekend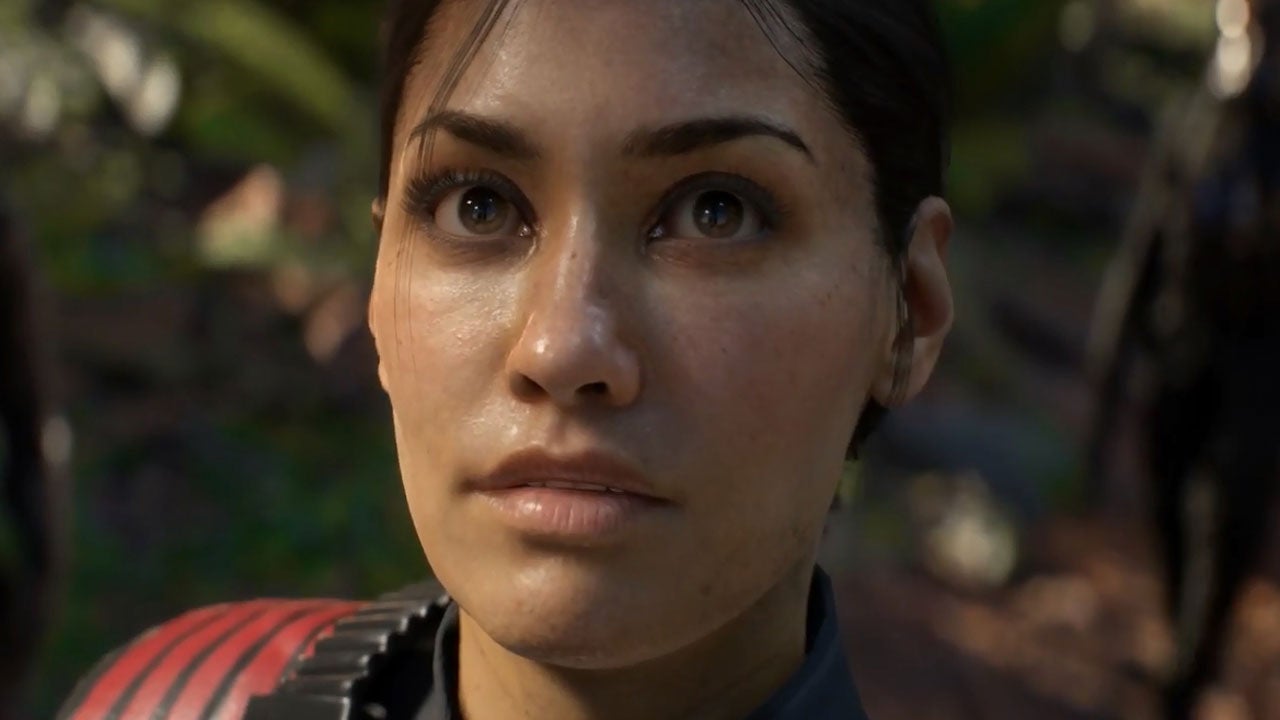 Star Wars Battlefront 2 is a mystery no more. Come get the details.
Star Wars Battlefront 2 was formally announced this weekend, but we were all on holidays and missed the excitement.
To catch us up quick, here's Arekkz with six things you need to know about Star Wars Battlefront - but you can also read on for all the details below.
You probably saw in the first Star Wars Battlefront 2 trailer; it's a longer version than the leaked Star Wars Battlefront 2 teaser we got last week, so be sure to check it out if not.
As the extended trailer hints, Star Wars Battlefront 2 has a full story campaign starring a new character. Iden Versio (Janina Gavankar) is a member of the Inferno Squad, a troop of Imperial special forces, who happens to be on Endor to witness the defeat of the Empire and destruction of the Death Star at the end of Return of the Jedi.
The story continues on spanning the period between Return of the Jedi and The Force Awakens, and features segments playing as other characters besides Iden, including Luke Skywalker and Kylo Ren. Star Wars Battlefront 2 is canon, by the way; its events touch on Operation Cinder, and Inferno Squad will feature in a new novel releasing in July.
DICE wanted to tell another side of the Star Wars story with Battlefront 2, which means we'll get to see the Empire in a different light to that cast by the films. New locations include a city called Vardos, which is described as an Imperial Utopia.
As for multiplayer, DICE confirmed that yes, Star Wars Battlefront 2 content spans all eras (Prequels, Clone Wars, Original Trilogy and Sequel Trilogy). As previously noted with the leaked trailer, Last Jedi characters will appear, including extra content available as pre-order bonuses - costumes for Rey and Kylo Ren, extra heroes, a Last Jedi Millenium Falcon and a First Order TIE Fighter.
Speaking of ships, Star Wars Battlefront 2 has proper space battles for up to 24 players, and many new kinds of ship and ground vehicle (tauntauns!) too. Specific, powerful ships will be treated like heroes were in the first game.
Speaking of heroes, the system has been overhauled somewhat for Star Wars Battlefront 2. DICE did not give full details but said heroes will feel less arcade-y, and will be upgradable and customisable in some way.
Finally, there'll be a proper class system this time. Again, we don't have full details, but we do know one of the special editions of Star Wars Battlefront 2 comes with upgraded versions of "the four trooper classes", which were listed as officer, assault, trooper and specialist.
Star Wars Battlefront is expected to release towards the end of 2017 as EA's big holiday title.