Star Wars: Battlefront 2 multiplayer - no more vehicle or hero pick-ups, less casual mechanics, deeper progression, more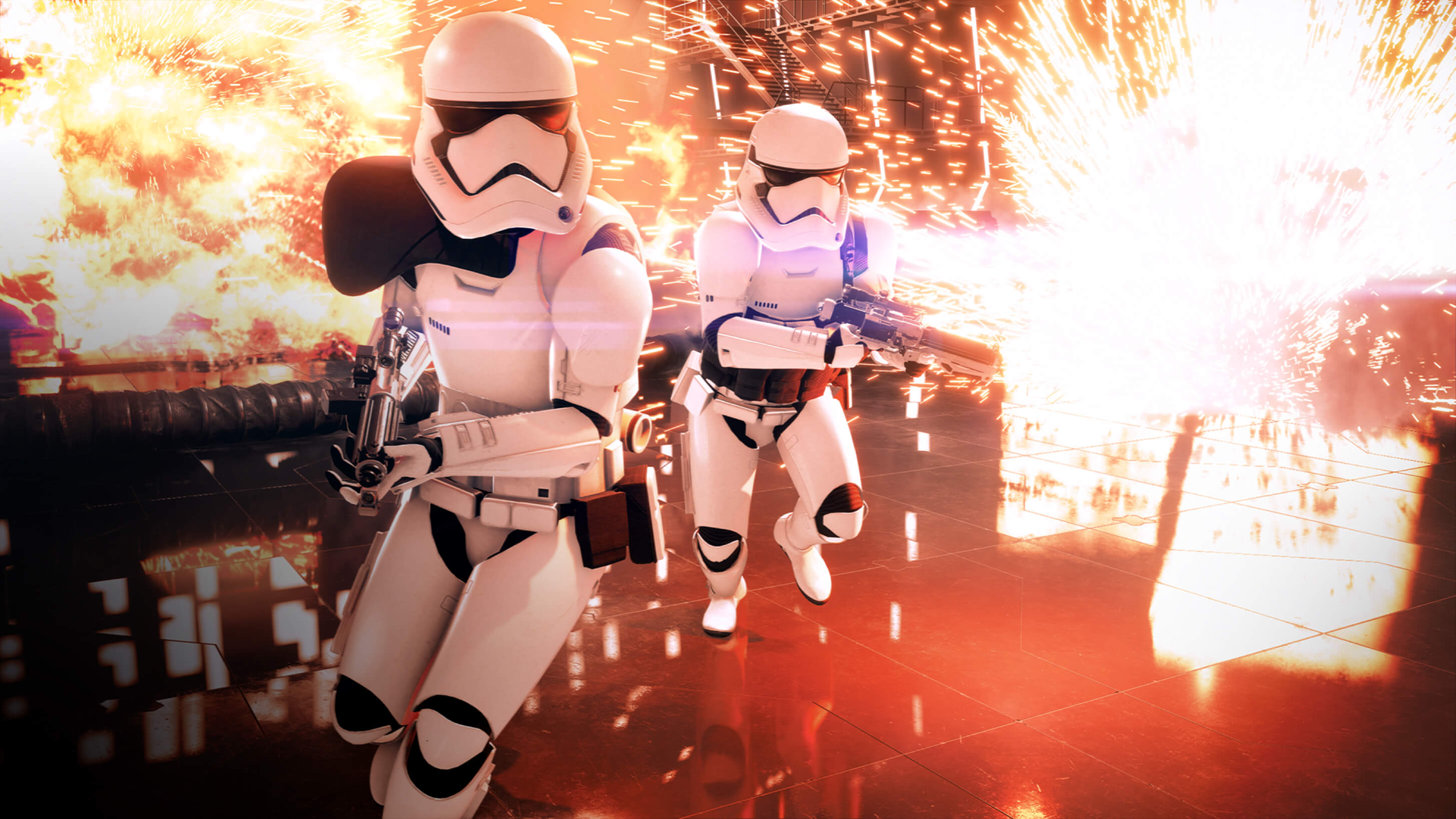 Information from the recent Star Wars: Battlefront 2 behind-closed-doors session have come to light, revealing many exciting details.
When DICE revealed Star Wars: Battlefront 2 over the weekend, the focus was on the single-player and the story of Iden Versio, the special forces commander we'll be playing as.
Some multiplayer details escaped a behind-closed-doors session held at Star Wars Celebration, though they weren't many. Until now.
In Westie's video above, he goes through an exhaustive list of topics discussed by DICE at the reveal, and how they compare to what we had in the first game. The number of new mechanics and returning, but changed ones, is big, but a few are worth highlighting.
In the 2015 game, vehicles and heroes were only available through pick-ups scattered around the map. This system is gone, and although DICE didn't quite explain what we'll be replacing it, it confirmed that you'll be able to spawn into vehicles the same way you would in Battlefield 1.
The same goes for heroes. Additionally, you won't be able to land or take off. Some items will still be available as pick-ups, however, such as the Smart Rocket.
One of the criticisms the original faced has to do with the lack of depth in combat, making the game very easy to play and providing little challenge later on. This time around, combat will be more demanding.
For instance, going ADS will grant you more accuracy over hip firing. Blasters will be more difficult to master, too. Overall, the gun play should be akin to what you'd see in a Battlefield game, but remain approachable.
Destruction isn't happening, unfortunately, despite fans calling for it. The partner/buddy system from the first is gone as well, but something else has replaced it which DICE will reveal soon.
Customisation and progression are two big areas that were lacking in the first game, and DICE will correct this in a big way. All trooper classes, heroes, and even ships have their own progression paths, and you'll be able to rank them up separately.
Cosmetic customisation will be a big part of Battlefront 2, but some items will have gameplay benefits. DICE did not share more about this, so we'll have to wait for E3. Watch the video for more.
Battlefront 2 is out this November for PC, PS4, and Xbox One.