Star Wars: Battlefront 2 closed alpha datamined to reveal new heroes as more screens leak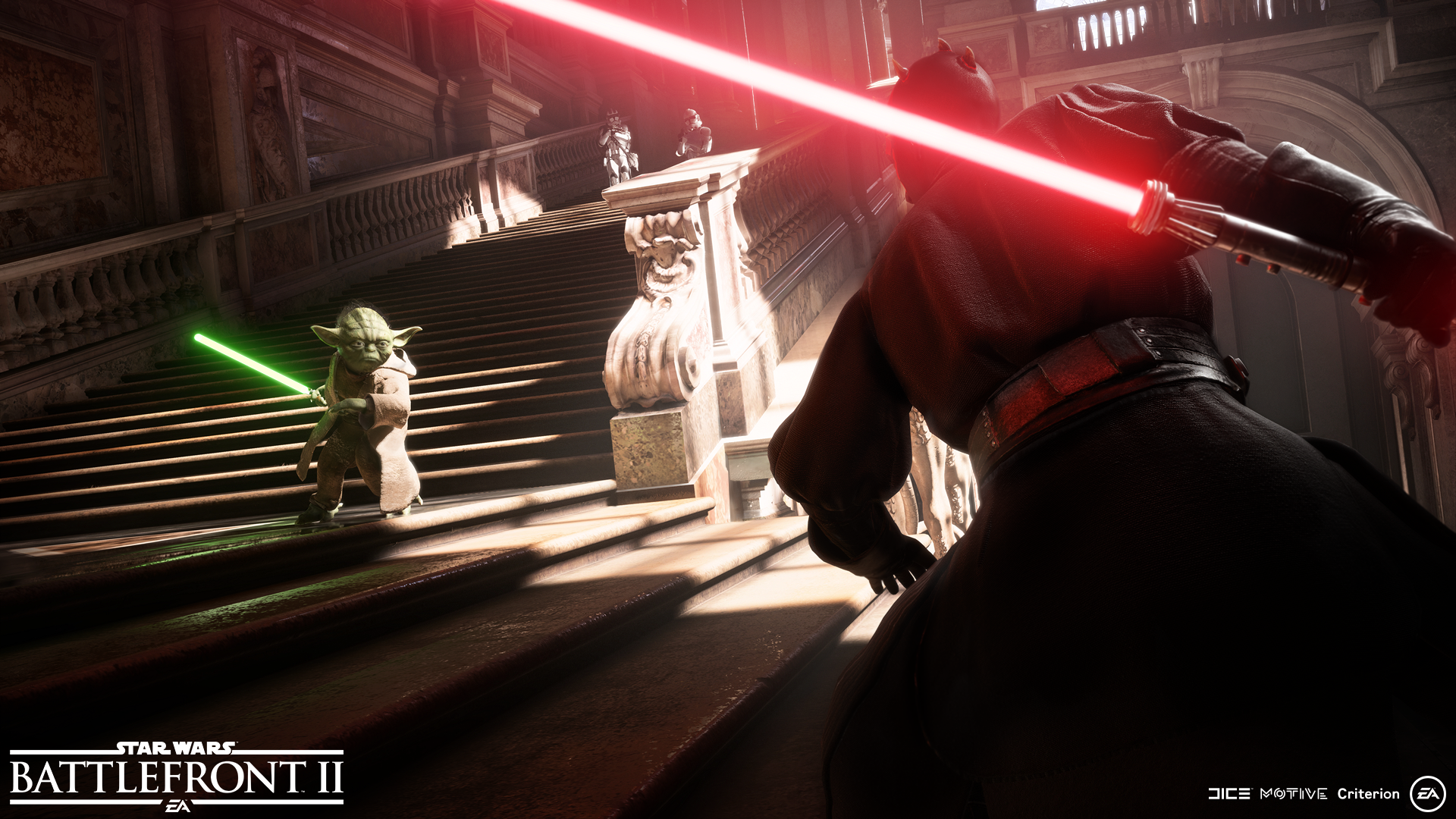 The four Star Wars: Battlefront 2 heroes we've seen at E3, and the ones available in the game's closed alpha, are by no means representative of the full roster.
Star Wars: Battlefront 2 was shown extensively at E3 2017. We were treated to full multiplayer matches showing Assault on Theed, and got our first look at new heroes like Darth Maul, and Rey.
EA is currently running a limited closed alpha for the game that only select few have been playing. This build is why we now have a better idea about the game's microtransactions and revamped Star Card system.
Now, thanks to people on Reddit having mined the game files, references to a number of new heroes were found. We've already seen Han Solo, Boba Fett, Rey, and Darth Maul, of course, but there's more.
The list includes heroes completely new to the game such as Kylo Ren, the single-player's Iden Versio, General Grievous, Captain Phasma, and others. These are not accessible in the alpha, and the list could none the less be missing a few more we'll be seeing at launch.
Regardless, it's got people a bit worried, particularly those hoping for more obvious heroes like Obi-Wan, Mace Windu, and Qui-Gon Jinn. Here are all the heroes found in the Star Wars: Battlefront 2 closed alpha files:
Boba Fett
Han Solo
Leia
Luke
Bossk
Chewbacca
Darth Vader
Emperor
Grievous
Iden
Kylo Ren
Lando
Maul
Phasma
Rey
Yoda
If that's not enough to get you excited, some anonymous Imgur user uploaded a number of screenshots from the alpha. You'll notice the names are blacked out, because the alpha is under NDA. The game looks stunning, but the screens offer a fresh look at the menus and how everything is arranged.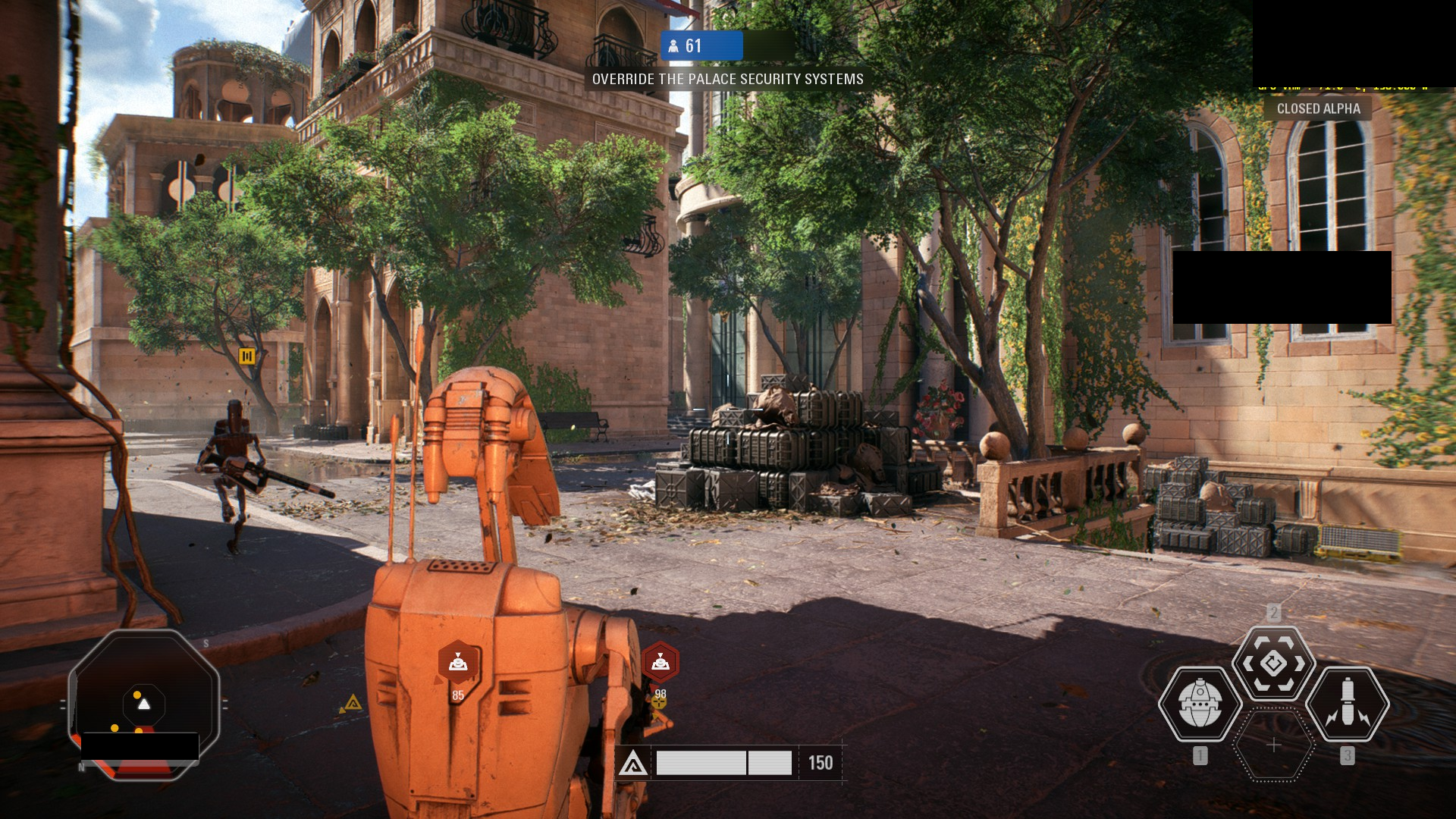 Star Wars: Battlefront 2 is out November 17 on PC, PS4, and Xbox One. A beta is expected sometime before launch.