Star Wars: Assault Team CCG rolling out on mobile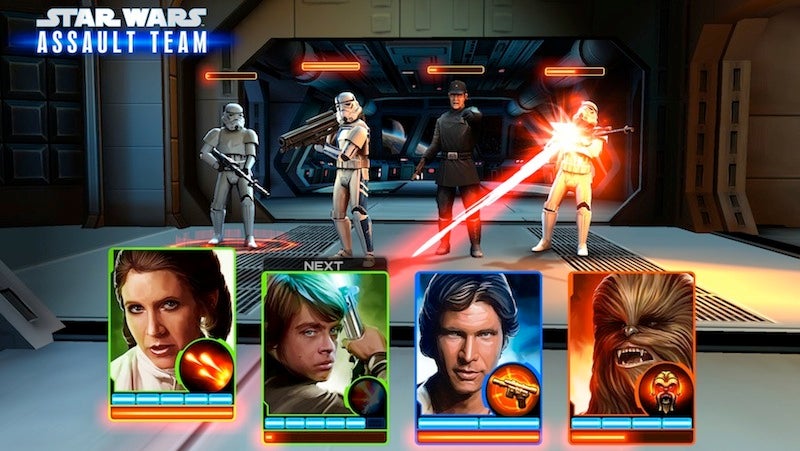 Star Wars: Assault Team is a mobile collectible card currently enjoying an early-access soft launch in selected territories.
Rather than send a press release, Disney Interactive broke this news via its Tumblr. No, I don't know why.
The turn-based strategy effort is now available in some markets on Android and iOS, and will go global on both platforms in addition to Windows 8 in northern spring.
Gameplay is based on collectible card games, and has players collecting Rebel Alliance characters to take down enemies across the galaxy.
This is one of the first Star Wars-licensed games to release since Disney bought out LucasArts and pretty much closed it. One of the others is Nimblebit's Star Wars-flavoured Tiny Towers. We're looking forward to DICE's Battlefront, though.
Speaking of the War of Stars, Everyone got very excited this week because they mistakenly believed Star Wars: Galaxies was coming back. It's not.
Thanks, Polygon.