Star Trek Bridge Crew DLC boldly goes into the Next Generation
Star Trek: Bridge Crew's new DLC content features the Enterprise D, Romulan opponents, and the Borg.
Star Trek: Bridge Crew turned out to be an excellent virtual reality game at launch, and proved just as exciting under the non-VR update. Now Ubisoft is reaching out to the "Next Generation" of fans with a DLC pack focused on the 24th Century.
As you've probably guessed, this expansion centers around technology from the popular Star Trek: The Next Generation series. It introduces the sleek Enterprise D as a playable spacecraft, which replaces the Engineering station with Operations. According to Rock Paper Shotgun, the new station is a little more complicated, but just as essential in difficult missions.
Sadly, the DLC doesn't have any story content, but does include two new gameplay modes. Patrol has you fly through select star systems to handle randomly-generated objectives - like defeating Romulan warships. But the real challenge is Resistance, where the crew must co-ordinate their efforts to take down a Borg cube.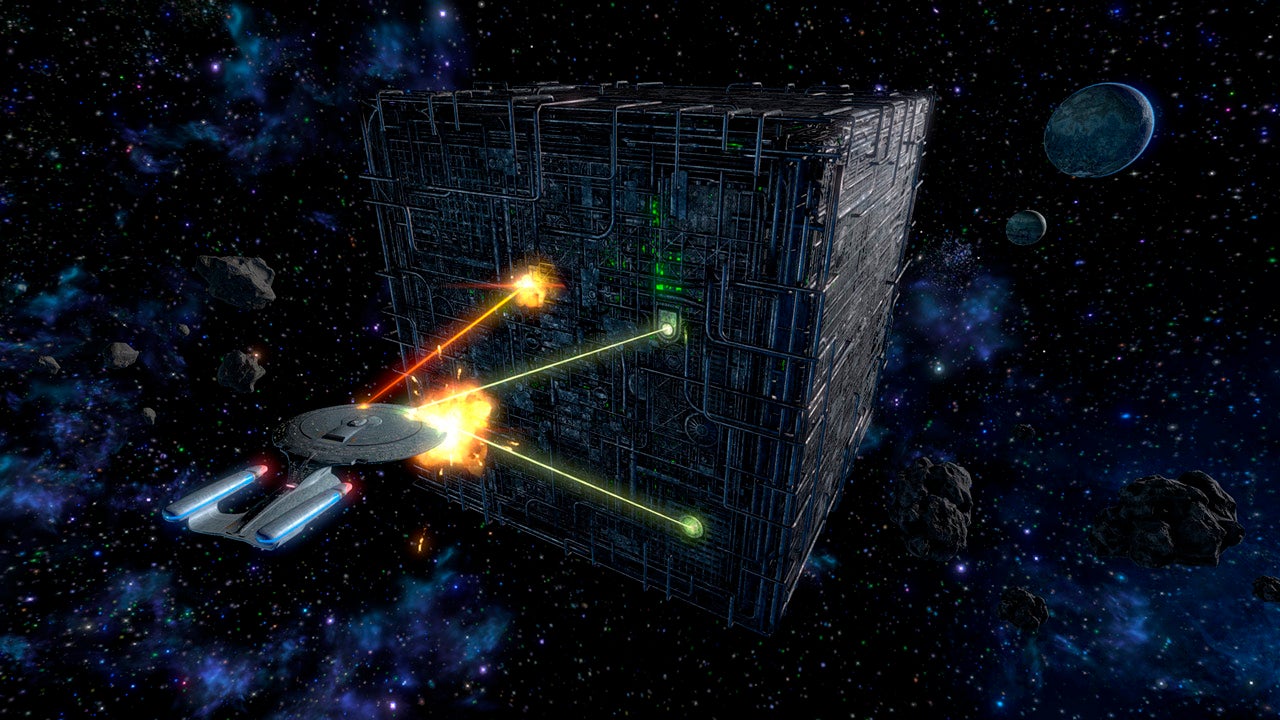 Star Trek: Bridge Crew introduced the PS4 edition of Next Generation last month, and it's gone live for PC customers this week. You can pick up a copy from each platform's respective store.