Square: FFXIV Online skipping 360 due to "closed" online environment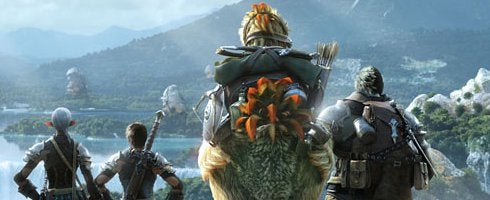 Hiromichi Tanaka has said that Final Fantasy XIV Online skipping an Xbox 360 release was due to the console's "closed" online environment.
Speaking with Eurogamer, Tanaka said that Square and Microsoft could not reach a release agreement because of this.
"The main reason why we couldn't go with Xbox 360 was the Xbox Live system," he told the site at E3. "[Live is] different to the normal internet environment, so when we wanted to introduce this game in the same environment as Windows PC it had to be PS3, so that was our choice.
"Microsoft has a different point of view: they want to have a closed environment for Xbox Live. We're still talking to... We couldn't come to an agreement on Xbox Live."
However, Tanaka believes it's possible for an MMO to work on DS or PSP.
This isn't the first MMO to skip out on a 360 release, as Marvel Universe Online, Age of Conan, and Champions Online were all halted for one reason or another.
Still, there's always the Final Fantasy XI MMO on Xbox 360, and Capcom plans to release Monster Hunter Frontier on it as well.
Final Fantasy XIV Online is slated for PC and PS3 sometime this year.