Just Cause is 71p/$49c on Fanatical right now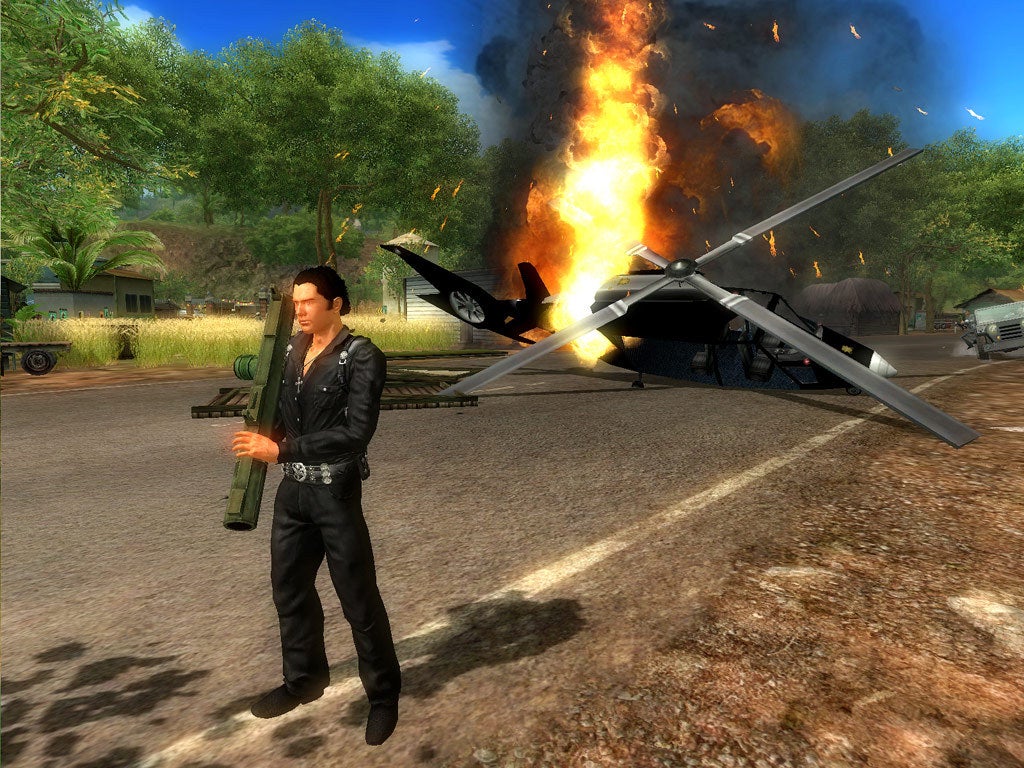 A large majority of Square Enix titles have made available for sale for the first time on Fanatical at significantly reduced prices.
As a way to celebrate Square Enix's arrival, the digital retailer has launched a couple of bundles based around a number of their key series. There's a special Tomb Raider bundle that features up to seven entries from across the series so far, while the Deus Ex bundle includes all four releases - even the one people like to forget about.
Many more individual games are on sale too. Have a look around and you'll spot 55% off Lara Croft's latest adventure Shadow of the Tomb Raider, there's 85% slashed away from the Hong Kong-set undercover cop-em-up Sleeping Dogs Definitive Edition and a big 50% saving on the opening episode of Life is Strange 2.
There's one especially wild offer for new Fanatical customers, too. You can fling yourself all the way back to Rico Rodriguez's first-ever high-flying and explosion-riddled spree with the original Just Cause for just 71p/$49c. Make sure you use the code 'JUST50' in your basket to receive that price.
There's a lot to go through so be sure to give the Fanatical Square Enix sale hub a browse to see if there's anything else you like. Both the GO games are definitely worth a look at!
Outside of the big Square Enix sale, Fanatical has just launched their latest Star Deal, which is a copy of Injustice 2 - Legendary Edition for only £12.49/$14.99. That'll be available for the next 48 hours.
As for everything else sale-wise, we'll continue to scour the net over at Jelly Deals where we'll bring you all the best and most up-to-date gaming bargains - and much more.