Split/Second DLC is "Hyper Car Pack"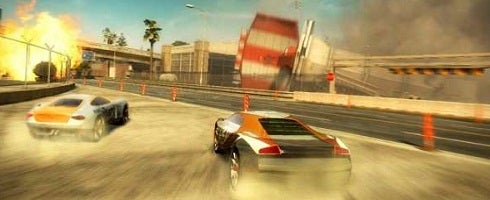 Play.com seems to have revealed details of the first DLC to be released for Black Rock Studios racer, Split/Second: Velocity.
According to the retailer, the DLC, named "the Hyper Car Pack," includes "three super-high performance vehicles which rank among the most powerful vehicles in the Split/Second tournament."
The description also states that "taking any of these onto the start grid of any event gives the driver an instant advantage over any opponent."
No date or pricing has yet been revealed for the new content, however those ordering it from Play.com will receive it for free.
Via Gamerzines.