Spider-Man: Miles Morales has a big BLM tribute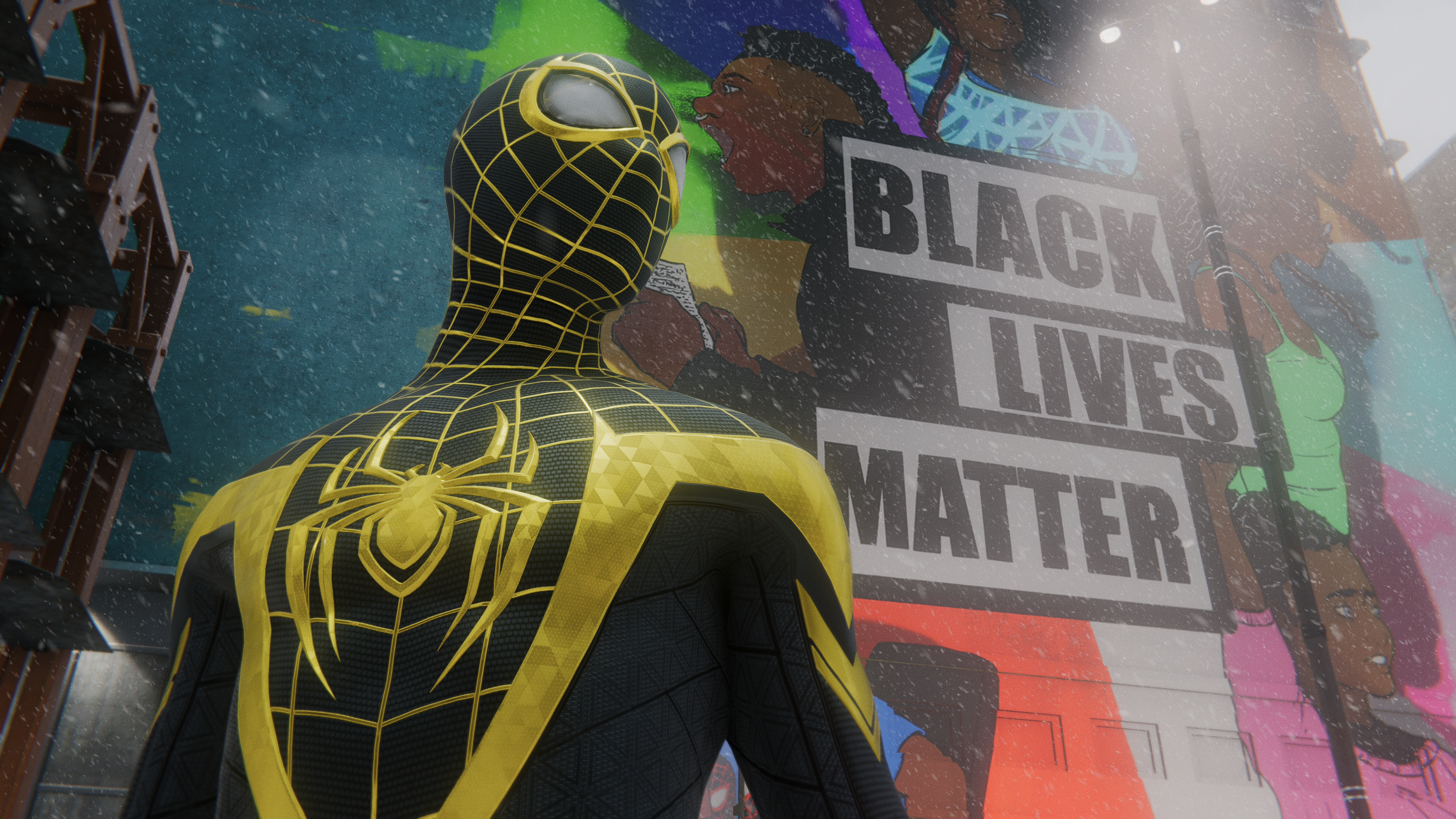 Spider-Man: Miles Morales contains a tribute to the BLM movement.
In Spider-Man: Miles Morales, there is a special suit that is unlocked after you complete the entire set of one specific type of side quest.
This series of quests finds you protecting the people of New York and specifically Harlem. Once you complete that, the people of the city reward you with a new suit, the 'Uptown Pride' suit, and name you as 'their' Spider-Man - because Miles is one of them, from their neighborhood.
It's a cool black-and-gold suit.
When you get the suit, a cutscene plays that introduces the suit with heroic camera angles, settling on a camera angle that has Miles' Spider-Man in the foreground and a huge Black Lives Matter mural painted by the people of Harlem in the background.
Miles is of mixed race, with an African American dad and a Puerto-Rican mother, and his background is used frequently in the game to demonstrate why he's a different - and necessary - Spidey from Peter Parker.
To get one of the unlockable Spidey suits in the game, you have to complete all of one specific type of side quest
We recently reviewed Mile Morales, handing it a 4/5 with Alex calling it "more of the same, but with some stunning visual upgrades on PS5."
The game is out on November 12.