Someone created a Spider-Ham minigame in Dreams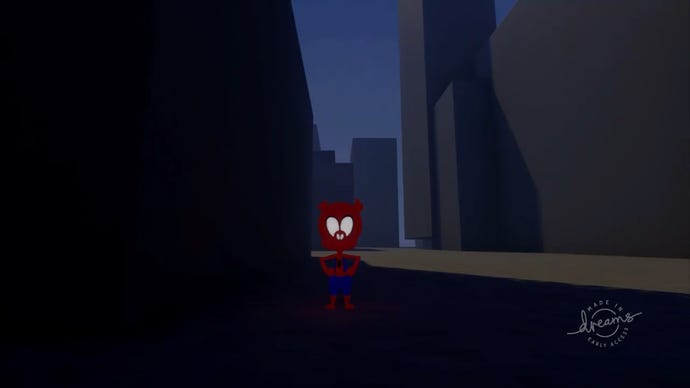 It has now been proven that you can build practically anything within Dreams with enough know-how and hard work.
Twitter user @nukazukerice shared a video of a concept featuring swinging in a cityscape, only instead of modelling the character on Spider-Man, they instead brought in Spider-Ham.
Spider-Ham is, of course, an actual spider pig that originated in the comics, but gained prominence more recently thanks to the success of the Spider-Man: Into the Spider-Verse film.
The video below showing off the demo is pretty brief, but it gets the point across. See it for yourself below.
#MadeInDreams #PS4share スパイダーハム作って遊べる幸せ pic.twitter.com/G1pRYivuLB

— nukazukelife (@nukazukerice) May 12, 2019