Spell-casting battle royale, cyberpunk sneaking and other indie gems you can play this weekend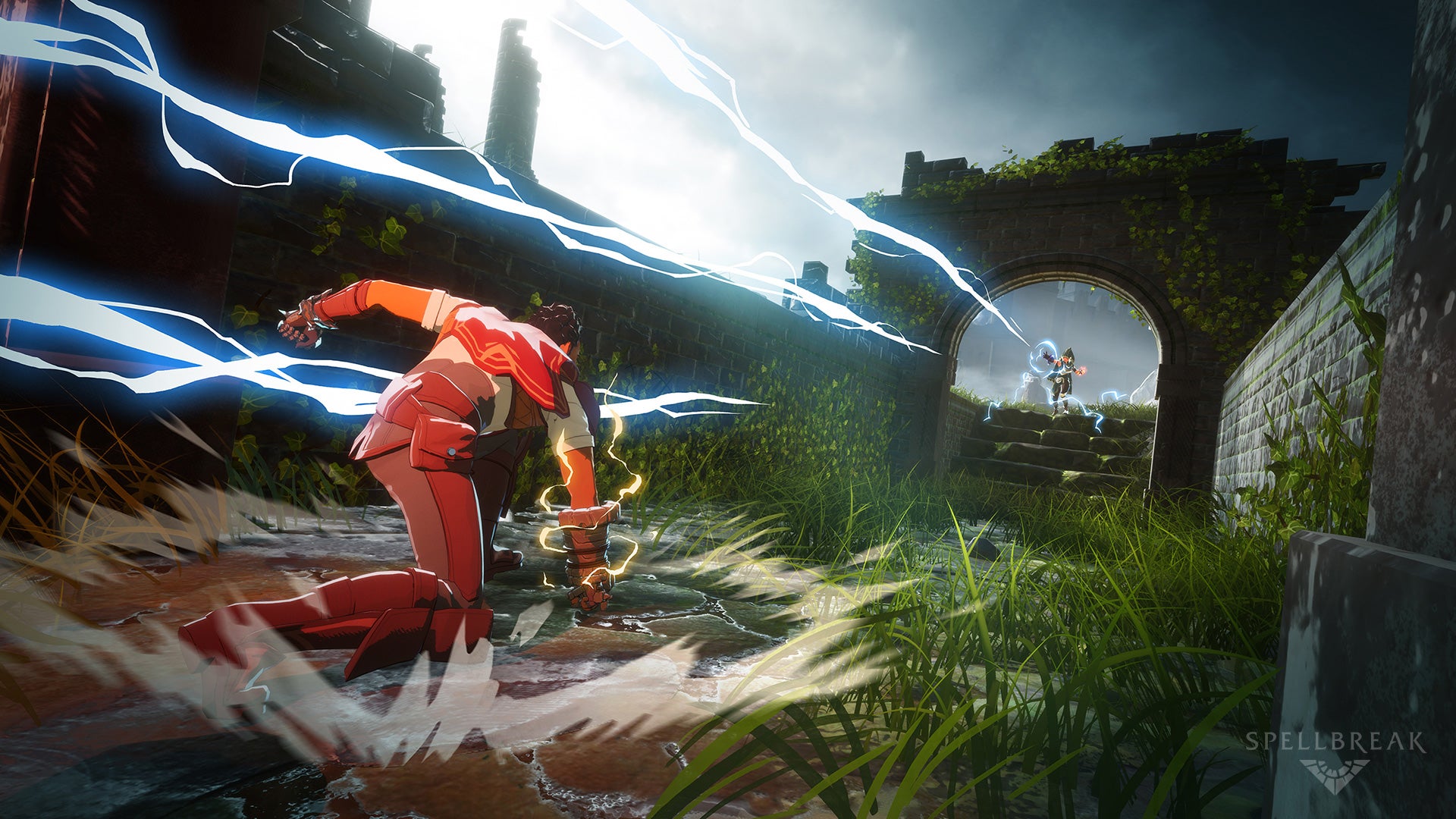 March has officially kicked off, and video games are slowly starting to trickle out again. This goes for indie games as well.
Though things have been a bit quiet this week, compared to last week's PAX East extravaganza, we still managed to find a few games you can look forward to, and some you can even play this weekend.
In case you missed it, we recently played Curse of the Dead Gods, an excellent rogue-lite with one of the most satisfying combat systems in the genre. It came out this week, and you should definitely check it out.
So, without further ado, let's dive in.
Hot indie games week of March 2
Ghostrunner
Ghostrunner is one of those games that will either hook you in the first 30 seconds, or drive you away. Fortunately for me, I am in the former group. I like to describe Ghostrunner as first-person Hotline Miami, if you only played that game with melee weapons. You can run up walls, dash and slash in this cyberpunk dystopia. If you get hit once, you're dead.
You can briefly slow down time, another thing you can see in the trailer. Enemies go down in one slash of your sword, which I am sure creates some magical moments when it all works out.
Ghostrunner was revealed last year, but PAX East brought us a new look at it. IGN posted the first five minutes of the game, seen above, earlier this week, and it once again has our attention.
Ghostrunner is coming to PC, PS4 and Xbox One this year, and you can wishlist it on Steam in the meantime.
Games you can play this weekend
Spellbreak
Spellbreak has been kicking around for about a year now, in various forms of limited tests. This week, the developer kicked off the game's second closed beta.
Spellbreak is a battle royale with an interesting twist. Rather than take control of some boring-looking chump, you play as a wizard. Instead of M4s and AKs, your weapons are magic spells, which you can combo together for some visually impressive results; a unique take on the genre.
One of Spellbreak's more interesting qualities is its movement system. Characters in the game are all highly mobile, able to air dash and hover, and it all really sells the feeling of power playing as a mage should bring.
There are currently two ways to get into the Spellbreak closed beta. You can either buy one of three founder packs, available for PC and PS4, or head to the game's official site and throw your name in the hat.
The game does support cross-play, which you can even try out in the current beta, and it's due out sometime this year on PC and PS4.
Space Routine
Humble Original games tend to be intriguing, and Space Routine is no exception. Space Routine is essentially a simulator where you're tasked with helping along characters in their daily routines.
Anything from getting to work and fulfilling daily job tasks to being stuck in traffic, and even caring for your children, is covered. Space Routine has a neat retro-sci-fi look, which adds to the comedy. The trailer also gets points for putting "space" before every word.
The game is available now exclusively from Humble through the Choice (Monthly) membership, and will be added to the growing collection of Humble Trove games next Friday. If you're a Humble Bundle subscriber, check it out.
Disjunction
Disjunction is a cyberpunk RPG that mixes action with stealth. The story follows three characters in 2048 New York.
You get to play as all three over the course of the campaign, and make use of each of their unique abilities. That stealth-action approach looks interesting, because it offers those of us terrible at stealth an out when things inevitably get hairy.
Developer Ape Tribe brought the game's PAX East demo to Steam, available for anyone to download and play.
Disjunction is coming to PC, PS4, Xbox One and Switch this summer.
Weakless
Weakless is a game about guiding two disabled heroes on their quest to save their dying world. One is blind, and the other deaf.
By taking control of either of them, you get an artistic interpretation of how they each perceive their surroundings. You'll witness their relationship evolve as their trust in each other grows, all while exploring a beautiful world full of unusual creature designs.
This is a clever setup for a puzzle game, and it looks very promising. Weakless actually came to Xbox One last year, but the PC version just released this week. The developer says it has polished up the mechanics since the Xbox launch, too.
Weakless is available on Steam for $13.49, a discount from the usual $15.