Five years after being announced, the Space Invaders movie has a writer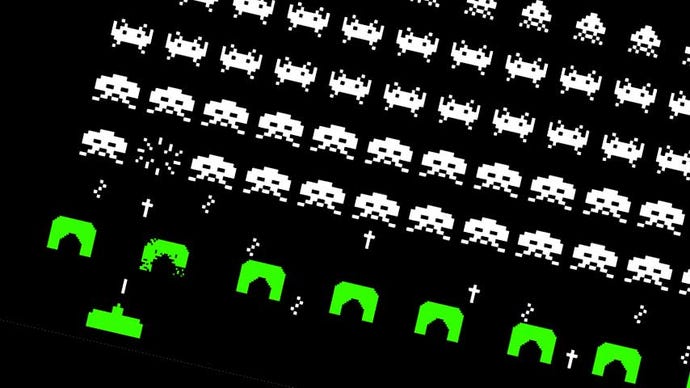 Space Invaders, the 1978 arcade game with no real plot, is getting a film treatment.
This year, with Detective Pikachu, we got the best videogame-to-film adaptation ever. Perhaps this will inspire the next wave of videogame movies, many of which are credited to the writer who is now working on Space Invaders.
According to Deadline, Greg Russo has been brought on to write Space Invaders. He's the same writer behind the Mortal Kombat movie, which will film in my home town of Adelaide, South Australia.
We reported on this way back in the halcyon days of 2014, and producers Akiva Goldsman, Joby Harold and Tory Tunnell are still on board.
Didn't have a lot of money growing up, so it was amazing when my Dad surprised us with an Atari 2600. This was the first game I ever played. Have a way into the story that will completely subvert expectations. Nothing but ❤️ for this O.G. Hall of Fame classic! https://t.co/BbUxOw5aUE

— Greg Russo (@WriterRusso) July 14, 2019
Russo is also the writer on the Resident Evil reboot, F. Gary Gray's Saints Row movie, and an adaptation of FEAR that is apparently in the works.
He's also working on a script for a sequel to Netflix's appalling Death Note adaptation.
It's not entirely clear how Russo scored so many writing jobs so quickly - he's not credited on any released movies - but his Xbox Gamerscore is over one million, so he clearly plays a lot of games.
No release window, director, or actors have been announced yet.