South Park: The Stick of Truth has censored abortion & anal probe scenes in Europe - report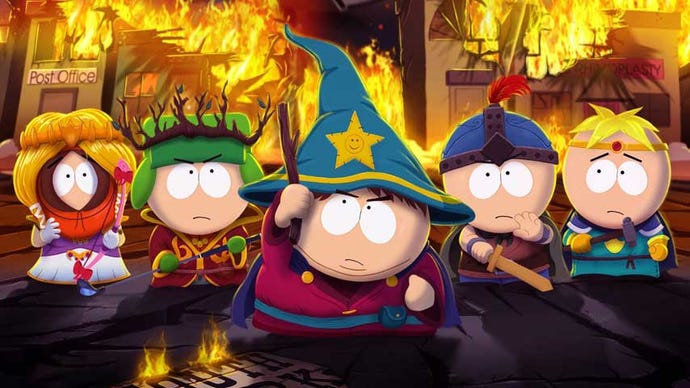 South Park: The Stick of Truth reportedly has seven censored scenes in Europe, The Middle East and Africa.
UPDATE: our local Ubisoft rep has been in touch to say that the censorship is purely a marketing decision and that the scenes are also censored in the UK.
ORIGINAL STORY: BT.com reports that the scenes in question have been replaced with on-screen text that describes what's happening behind the censorship.
The site adds that documentation sent with its review copy confirms that a mini-game involving a doctor performing an abortion on the player and again with the player performing the same procedure on Randy Marsh, as well as five anal probe scenes have been censored.
The accompanying literature adds, "Seven scenes of about 20 seconds each are censored in the EMEA console versions of South Park: The Stick of Truth. The decision to cut this content from the game was made by Ubisoft EMEA."
AGB has scanned the document in full here.
South Park: The Stick of Truth appeared to remain intact in the UK, where it bears a PEGI 18 rating. We're waiting to hear from Ubisoft on the matter.
Meanwhile; the Australian edition also has anal probe scenes edited out.
What do you make of the above?