South of the Circle, Die by the Blade and more of our favourite indie games this week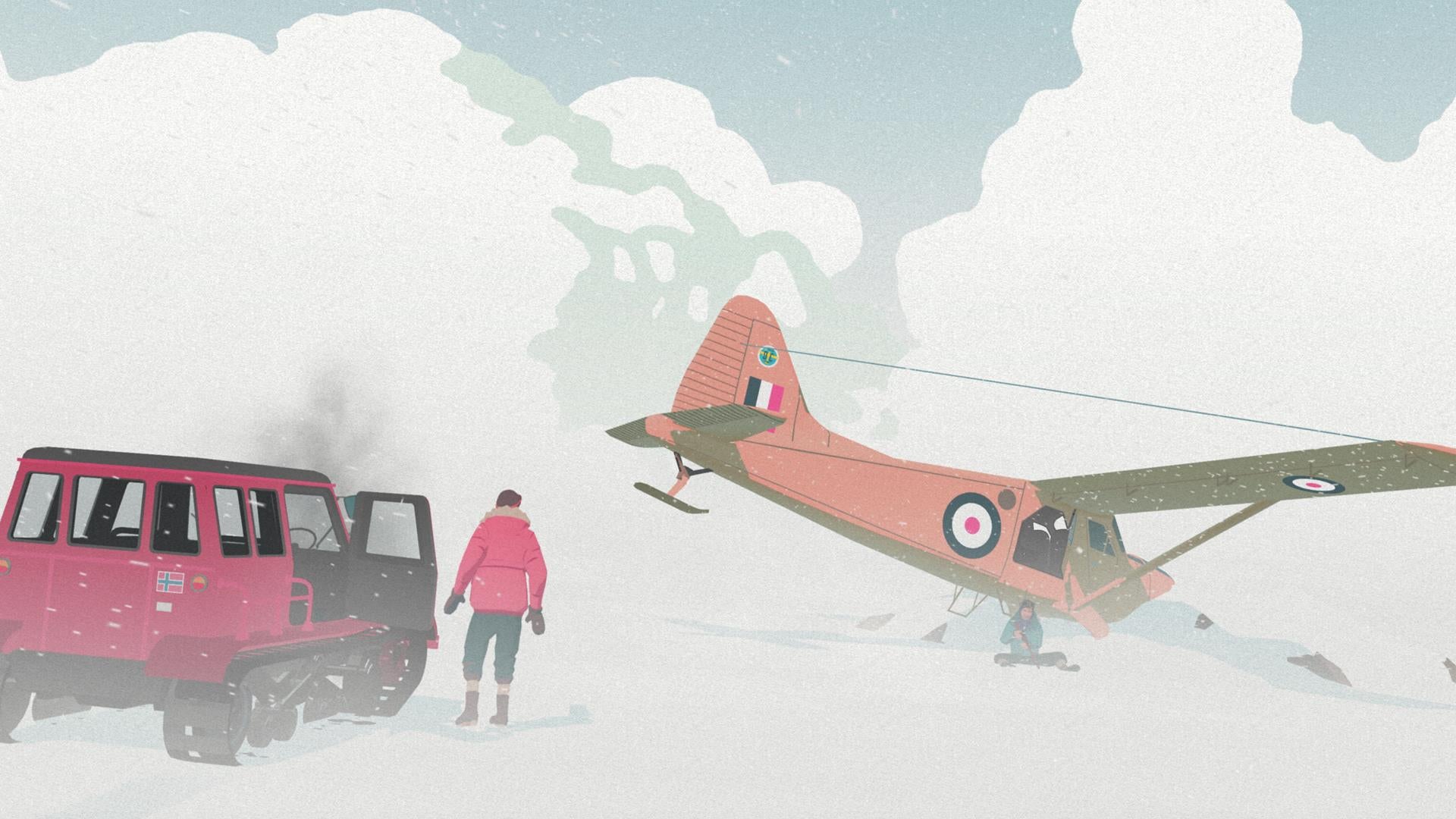 We've just had about two weeks full of indie game news thanks to the PAX Online x EGX Digital dual-event. If nothing else, it was a nice break from the madness of next-gen consoles and their botched pre-orders.
But we're not done talking about creative indie games, not by a long shot. So this week, we once again bring you an update from the indies world via our hidden indie gems column.
We're featuring announcements made this week, and some we missed during PAX Online x EGX Digital. No playable demos this week, either, it's all strictly new trailers. Don't fret, though, a few of the PAX Online x EGX Digital games still have their demos up on Steam, so check out our coverage from last week and the week before to see what you can play.
Hot indie games week of September 21
The Solitaire Conspiracy
The Solitaire Conspiracy is a game of solitaire through the lens of tactical espionage, which sounds like an explanation of the metagame of some weird indie game your friend won't shut up about.
In this case, however, it adequately describes The Solitaire Conspiracy's main course. The third short from Mike Bithell, The Solitaire Conspiracy is a card-based game mostly modelled on the rules of Streets and Alleys solitaire. Wrapped around the game of solitaire is a fully-voiced story about a spy agency – Portego - whose crews are scattered, and your job is to reassemble them.
Each of the eight spy crews give you access to unique powers that elevate it beyond the realm of mundane solitaire. The journey to reassemble Portego makes up the game's campaign, but two more modes await the gameplay purists. Skirmish mode lets you loose with all crews and their powers, whereas Countdown is a test of skill and endurance, as you go against AI decks and see how long you could last.
Much in the same way that Bithell's Subsurface Circular and Quarantine Circular were short riffs on text adventures, The Solitaire Conspiracy's story is, too, of modest length. Though it is the third Bithell short, it's not a sequel to either of those games.
If you're too cool for classic Solitaire, The Solitaire Conspiracy might just be the thing to change your mind. Check it out on Steam, where it will be available on October 6.
South of the Circle
South of the Circle is a story-driven adventure set early in the Cold War. The game follows Peter, an academic who's fighting for survival in the Antarctic. The story is told across two timelines. The first deals with the present, and the adventure will see Peter explore British, Norwegian and Russian bases on the frozen continent. In between bouts of fighting for his life, Peter's story before his arrival at Antarctica will be told in flashbacks.
Dialogue choices in South of the Circle are each assigned a symbol, which corresponds to Peter's emotions. The game's art style is reminiscent of 1960's screen printing, a technique that gives it a warm look that is technically complex enough to allow its characters to convey emotions believably.
And of those, the game has many. Developer State of Play captured all the scenes in 3D with the help of professional actors, which is not something you usually see at this scale.
We don't typically cover mobile-exclusive games on this column, but South of the Circle looks really impressive. I imagine you'd want to experience it on a big screen with an Apple TV or a Mac, but it will otherwise play just fine on an iPhone or iPad.
The game is coming to iOS, Mac and tvOS.
Ender Lilies: Quietus of the Knights
If the unnecessarily complex name didn't drive you away, Ender Lilies: Quietus of the Knights is a side-scrolling action metroidvania whose world looks like a cross between the grimness of Souls and the colour pallet of Nier.
The simple story setup seems to mirror those of many JRPGs; a priestess reawakens from a coma without any memory of what happened, and goes on to enlist the help of others to rid her world of a curse. It's all pretty standard fare, but Ender Lilies does have a few interesting things going for it.
Though it may have the name of one, this is no JRPG in the traditional style. You're not assembling a party here. Instead, you purify the souls of the undead claimed by the curse, and momentarily use them to protect or fight for you.
Combat is appropriately flashy, and looks challenging, though I wish the trailer showed more of it. Scoring it all is a soundtrack by Japanese group Mili, who give the trailer a sombre, haunting note that's surprisingly melodic.
Ender Lilies: Quietus of the Knights comes from Japanese indie publisher Binary Haze, and a Japanese-lead development team at studios Adglobe and Live Wire. It's coming to Steam and unspecified consoles this winter.
Die by the Blade
Die by the Blade is a one-hit-kill, weapon-based fighting game from indie Slovakian studio Triple Hill Interactive. The game is so committed to that lethal feel it doesn't have HP or even a health bar. As in other one-hit-based games, much of the thrill is in the mind games and player positioning.
But in order to eliminate your enemy, you must first get through their guard. Die by the Blade lets you block, parry and counter enemy attacks. So long as the blade doesn't reach your body, you're still free to do some damage. The developer is also working on a limb-based damage system where a hit to the arm could impede you, but not outright kill you.
If you're feeling a little Deja vu, it may be because we recently covered Hellish Quart another weapon-based indie fighting game inspired by Bushido Blade, also with a focus on one-hit kills.
I'd say Die by the Blade leans even harder into these inspirations, whereas Hellish Quart is more of a fencing game. Either way, this subgenre barely has enough games in it, so I welcome all new takes on the idea.
Triple Hill is kicking off a Kickstarter campaign for Die by the Blade on October 13, so bookmark the page and come back then if you want to get it funded.