Soulja Boy claims Fortnite will be playable on his next console, Epic says otherwise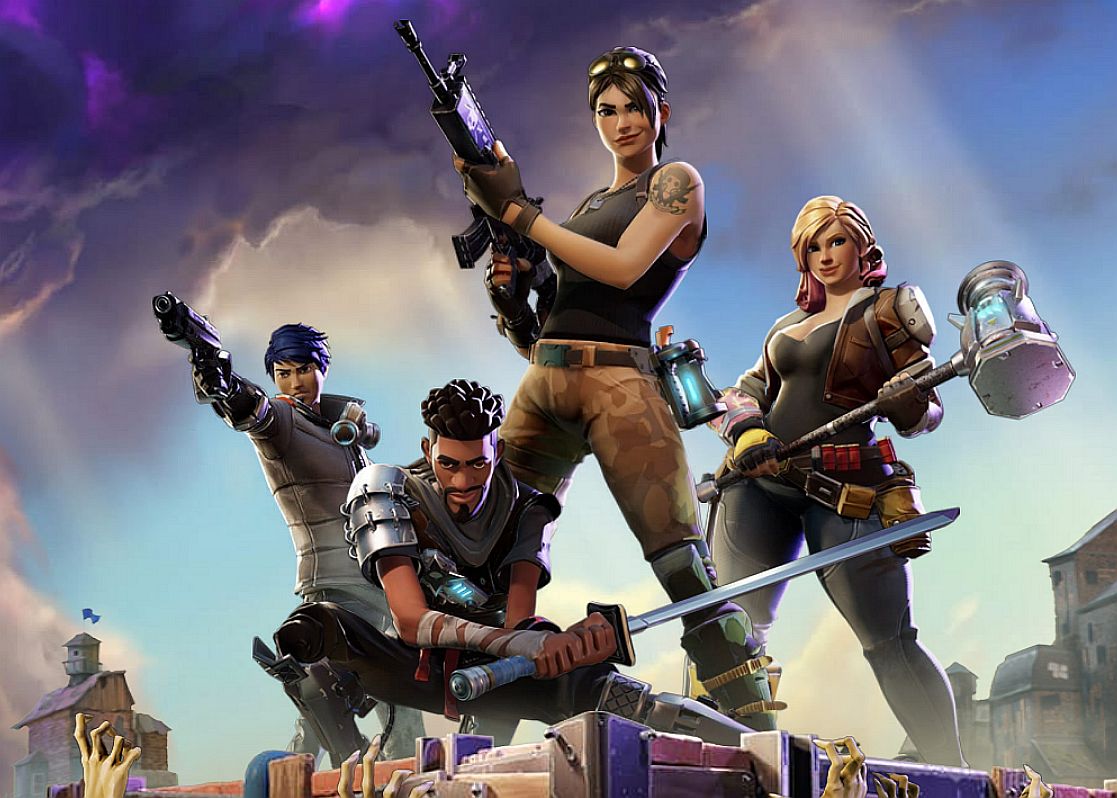 Soulja Boy says his console plays 800 licensed PS4 games and is "not a scam," claims that the next model will play Fortnite.
In an interview with Everyday Struggle, Soulja Boy demonstrated that he still doesn't know what an emulator is, and claims that the next iteration of his currently unreleased console will feature Fortnite.
If you think that all sounds like a load of codswallop, you're not the only one. DualShockers reached out to Epic Games to find out if there was any truth to the rapper's claims of being able to play the Battle Royale title on a Soulja Boy console and got a response that seems to confirm that he still has no idea what he's talking about.
"No, you can't play Fortnite on a rooted or jailbroken device due to anti-cheat measures," was the response from the studio's senior PR manager, Nick Chester.
When asked if Fornite was available to play on the console, Soulja Boy said, "yes, we're working on it," before adding, "not this one. On the next one you can."
Just a few weeks ago, Soulja Boy pulled his SouljaGame emulators off the market, saying he "didn't have a choice" in the matter.
In the interview, he's once again promoting an emulator box that still doesn't have his name on - apparently because it's a prototype - and says the current hardware plays 800 PS4 games, as well as titles from Gameboy, and Sega Genesis.
This is a bit odd given his run-in with Nintendo. Since pulling the emulators, that boasted a library of games from "Switch / 3DS / Vita / NEOGEO / GBC / Gameboy /GBA" games, the SouljaGame website now redirects to Nintendo's official Nintendo 3DS listing.
"I sold a million dollars in one day. Nintendo approached me...they were trying to see what the fuck was going on. 'A young black kid just made a million dollars within 24 hours and our games are on the console. We want in.'"
When pressed on the topic, he added, "they thought the games were illegal ROMs, they're licensed."
You can watch the entire back and forth in the video above starting at 22:42, and congrats if you manage not to claw out your own eyeballs and stuff them into your earholes as the nonsense unfolds.
Off the back of the Fortnite comments, the topic turned to the recent spate of lawsuits over the game's emotes.
At the 24:34 mark, Wayno asked the rapper for his thoughts, and Soulja Boy reiterated that his dance is copyrighted, although the US Copyright Office's last update (via GamesIndustry.biz) said that "short dance routines consisting of only a few movements or steps" can't be registered, "even if a routine is novel or distinctive."
When asked how he went about copyrighting his dance, Soulja Boy credited his old manager, saying that if Epic wanted his dance in the game, they'd need to cut him "a big stupid cheque" to get the Crank That dance included in Fortnite.
The size of the cheque needed to get Fortnite on his next 'console' wasn't discussed.