Sony says iPad will only cause gamers to flock to PSP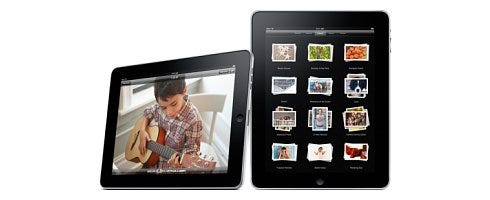 John Koller, Sony's director of hardware marketing, has told the Wall Street Journal that Apple's iPad launch bodes well for its PSP handheld.
"Apple's entrance into the portable gaming space has been a net positive for Sony," said Koller. "When people want a deeper, richer console, they start playing on a PSP."
Basically, iPad's only set to "whet consumers' appetite for a dedicated device", wrote the WSJ.
Sales of PSP and PSPgo topped 654,000 units in December 2009, tripling in sales since iPhone was launched onto the scene in 2007.
The App Store, which carries loads of games, is expected to push sales of iPad and some industry vets seem impressed with it.
Still, like Koller, others are not - like Nintendo president Satoru Iwata who called it nothing more than a "big iPod Touch".
Despite the mixed opinions within the industry, expect Apple to start a media blitz for games and apps when iPad launches in 60-days.
Via Kotaku.