Sony hails "fantastic" BAFTA win for LittleBigPlanet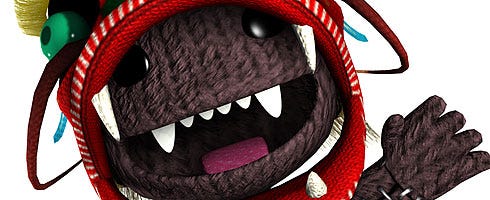 UK bossman for PlayStation Ray Maguire has told GI how "fantastic" the BAFTA win for LittleBigPlanet is.
Maguire was speaking at the Children's BAFTAs last night in London, saying: "It's absolutely fantastic.
"LittleBigPlanet is one of those games that comes along and it's absolutely unique. It's unique in the way it's formed, it's unique in the way it touches consumers, the way it allows them to contribute to the art form itself. It's as much a part of adult entertainment as it is kids' entertainment and that's one of the special things about it."
Media Molecule boss Mark Healey said the win for LBP "means a lot" to him and the studio.
"It means a lot," said Healey.
"It was always an early ambition to make something that appeals to adults and kids, specifically that adults and kids could play together and have fun and I suppose winning this some way confirms that maybe we did that."
Find more through the link.