Sony: God of War III "only possible" on PS3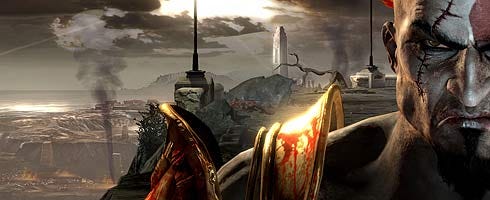 Sony has said to CVG that God of War III is "only possible" on PlayStation 3.
Claire Backhouse, product manager of Studio Santa Monica's successful hack 'n' slash series in the UK, said that the studio "worked hard to use the power of the PS3 to make GOW3 look amazing and have added features that are only possible with PS3."
"For example, using the High Dynamic Range Lighting (HDRL) technology, the camera - when using Krato's sightline - will emulate the human retina, causing players to feel a sharp brightness when Kratos exits a dark area and enters a sunlit area, similar to how the human eye would need to adjust."
The PS3 exclusive is out in March.