Sony gets cabinet reshuffle, Stringer new president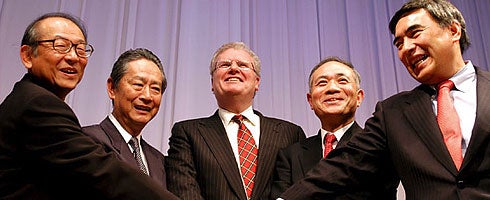 Sony Corp. chairman Howard Stringer plans to implement a "company wide" reshuffle designed to make Sony more green, innovative and agile, writes PCWorld.
The restructuring will come into effect on April which will see Stringer become president of the company. Stringer will also retain his chairman and CEO status. Not bad.
"Consumers want products that are networked, multi-functional and service-enhanced utilizing open technologies, and user experiences that are rich, shared and, increasingly, green," said Stringer in a statement.
"This reorganization is designed to transform Sony into a more innovative, integrated and agile global company with its next generation of leadership firmly in place."
More through the link.