Sony and Square face $5 million FFXIII PS3 bricking lawsuit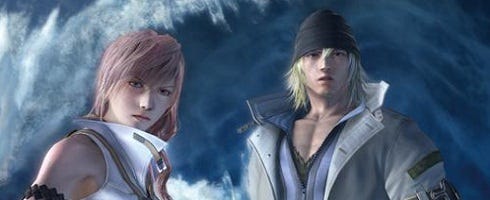 It's being reported that Square Enix and Sony are being sued for $5 million due to some copies of Final Fantasy XIII allegedly causing PS3's to become unresponsive.
According to IGN, "The lawsuit, filed on June 2, 2010 by Daniel Wolf of San Diego, Calif., alleges Final Fantasy XIII has caused 'severe and widespread damage' to Sony PS3 gaming systems since its release on March 9, 2010."
Furthermore, the lawsuit claims the game has caused "PS3 consoles to freeze and become totally and permanently inoperable."
Wolf said he purchased FFXIII on release day, and his console became unresponsive and stopped playing any media after he tried to save his game.
"Both Defendants are eminently aware of the damage being cause by their defective products, and have chosen to do nothing about it," the lawsuit says.
The suit goes on to say that Sony and Square Enix have been blaming each other for the issues, with neither company willing to cover the cost of a repair.
Sony and Square have refused to comment on the matter.