Sonic's evolution "hasn't necessarily worked" for Sega, but publisher wants "brand powerhouse" back "where it should be"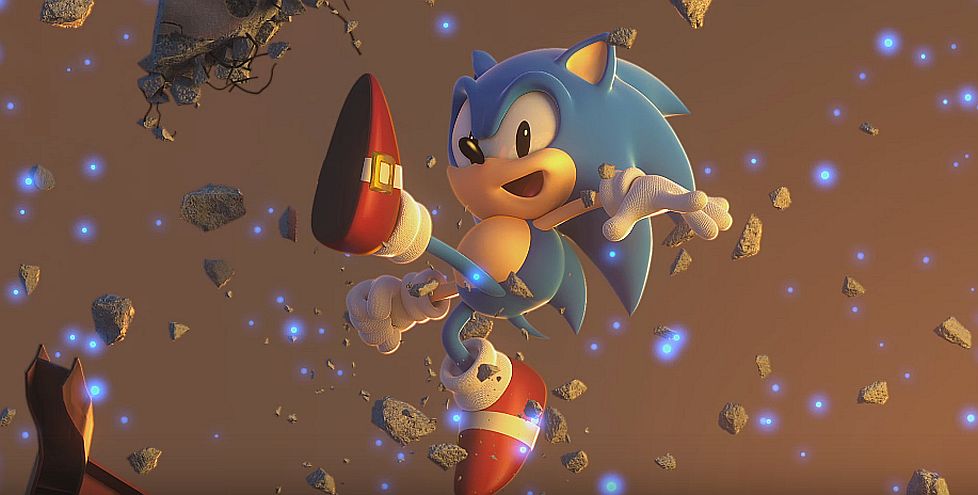 Modern Sonic is rubbish. There. We've all acknowledged it.
Sonic hasn't weathered the years as well as rival Mario has; while the Nintendo plumber continues to pop up in hit after hit, poor old Sonic has become something of a joke.
Speaking to Twinfinite at Rezzed last week, product manager Jim Dyer said Sega is well aware of Sonic's fall from grace.
"Sonic is a franchise that we've tried to evolve but it hasn't necessarily worked – I can openly say that," Dyer said.
The comment came in the context of a discussion on Sega's two-pronged strategy for Sonic moving forward. On the one-hand, old school Sonic fans can look forward to Sonic Mania, a re-imagining of 16-bit era gameplay created by well known and respected Sonic fan game creators.
On the other, Sonic Forces is yet another attempt to make a modern Sonic game that actually works; something that can be enjoyed even if you don't start throwing money at the screen every time you see a blue hedgehog.
"Sonic Forces is its own initiative. It is a broader game, a different sort of Sonic than what we've done before. It is about reinvigorating Sonic," Dyer said.
"I won't say Forces is about making Sonic relevant again because I don't think that is quite the right term, but we understand we have a flagship IP, this brand powerhouse that Sega wants to get back to what it should be."
Dyer acknowledge Sega's huge, fervent fan community from the publisher's glory days of blockbuster Japanese-developed franchises, which has been somewhat left behind as Sega moved into western PC and strategy gaming over the past few years.
"This was great for our business model, but our fans who love our original titles are still there and we need to speak to that audience," he said.
Hence more Sonic games, presumably.
Sonic Mania releases in northern summer for PC, PS4, Switch and Xbox One.
We know less about Sonic Forces, AKA Project Sonic, but it's coming to the same platforms in the 2017 holiday season.