"Something like" LAN to be included with StarCraft II and Diablo III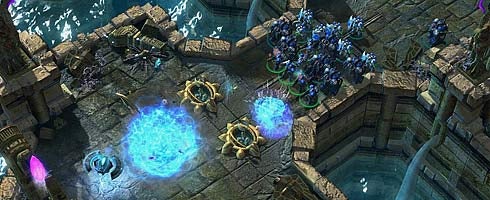 Speaking with Shacknews, Battle.net developer Greg Canessa said that Blizzard will probably include a LAN-like solution with games like StarCraft II and Diablo III.
"Something like that," he replied when asked about a LAN solution that'd keep in touch with Battle.net. "Maintaining a connection with Battle.net, I don't know if it's once or periodically, but then also having a peer-to-peer connection between players to facilitate a very low-ping, high-bandwidth connection.. those are the things that we're working on."
Better than nothing, right? We think so.