Someone remade the entirety of Terminator 2 in GTA 5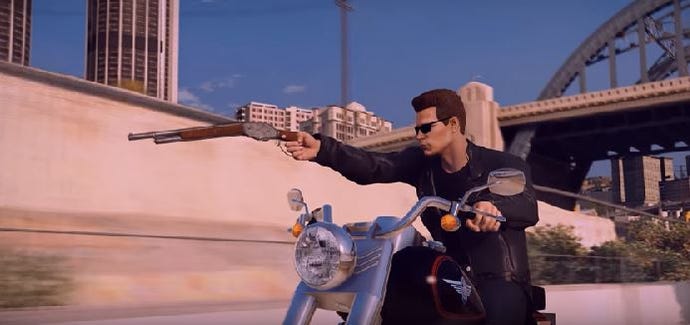 GTA 5 machinima taken to the next level.
Thanks to modding, and good ol' creativity, GTA 5 has been used to recreate memorable scenes from classic movies, entire trailers, parodies, and everything in between.
Today's creation, however, takes things a step further. YouTuber Kramer's Media managed to remake Terminator 2, almost in its entirety. That's the majority of scenes, including the ones you remember, shot in the same way.
A lot of the assets here are external, and some of the animations look new as well, since obviously a lot of what happens in that movie doesn't happen in GTA 5. Unfortunately, the entire video is dubbed in Russian, and while the creator doesn't plan to release a version with the original audio, he said he will offer English subtitles in the future.
If you listen closely, you can hear the audio in English in certain scenes. Still, Russian or not, we've all see Terminator 2 enough times by now that following the plot shouldn't be too difficult.