So apparently you can play skipping rope with the monster from Evolve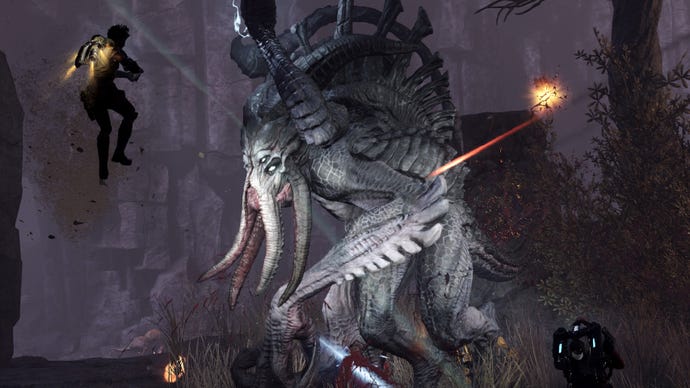 The Evolve alpha has just concluded and other than the usual gameplay videos that came out of it, there hasn't been anything new. Until we saw this one.
Some players have found a way to stop all the fighting and play skipping with each other and with the monster in Evolve. The video below captures this magical moment, courtesy of Brandon Yanez on YouTube.
I think they're using the healing beams from the Medic class or something for this one.
Thanks, Kotaku.