SNES Classic: "significantly more" stock than NES Mini but you might only have till the end of the year to get one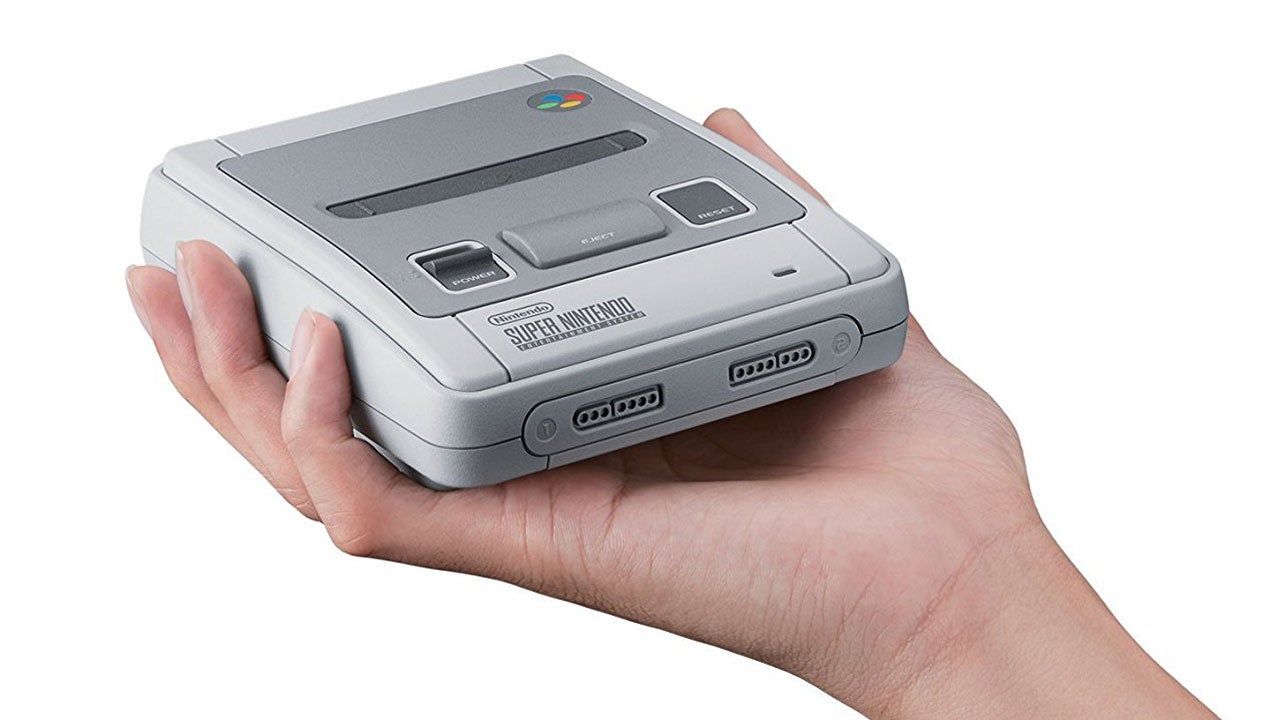 SNES Classic won't be as thin on the ground as Nintendo's last retro hardware, but you'll need to move fast regardless.
SNES Classic was announced overnight and is already doing bonkers numbers, if social media is anything to go by.
It's not hard to see why: the retro console has a fantastic list of classic SNES games built in, and everyone's still feeling burned by the whole NES Classic situation. The good news is Nintendo is ramping up supply this time.
"We aren't providing specific numbers, but we will produce significantly more units of Super NES Classic Edition than we did of NES Classic Edition," Nintendo said in a statement sent to Gamespot, among other outlets.
Unfortunately, it looks like the SNES Classic is another limited time offer, like the NES Classic Mini was.
"Super NES Classic Edition is currently planned to ship from September 29 until the end of calendar year 2017. At this time, we have nothing to announce regarding any possible shipments beyond this year," Nintendo said.
So there you go: you've been warned. SNES Classic is probably not going to be on sale for long.
It's not surprising this message is being underlined heavily: Nintendo reiterated recently that it didn't do a good enough job communicating that the NES Classic was a limited run product.
The mini console sold out almost instantly, and was almost impossible to get hold of directly even though Nintendo extended its plans with further shipments. The platform holder then declined to produce any more despite ongoing demand.
If Nintendo's intention with the SNES Classic is once again to produce a limited product than you'll probably want to get a pre-order in ASAP. Be wary, though: retailers weren't always able to honour pre-orders last time, so you're not guaranteed a unit. Good luck!