SNES Classic Mini back in stock in the UK - £79.99
You might want to be quick with this one: the SNES Classic Mini is back in stock at the UK Nintendo Store for £79.99
It's been near impossible to track down the SNES Classic Mini since its launch earlier this year, so new stock popping up on Black Friday and right before Christmas is mightily convenient. It's the perfect gift for anyone looking to relive the glory days or their gaming youth.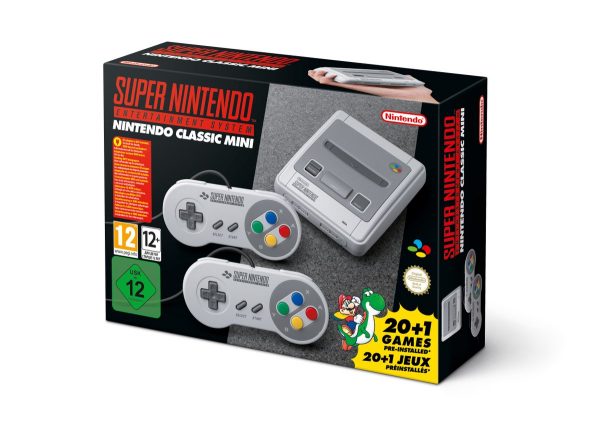 The SNES Classic Mini comes bundled with 21 of Nintendo's finest games, including Super Metroid, The Legend of Zelda: A Link to the Past and Secret of Mana.
This new listing comes bundled with a USB power adaptor too, which might explain the small bump in price. It's not needed to use the SNES Mini, but some might appreciate its inclusion.
If you're after a Nintendo console for the modern day, Amazon will be selling the Nintendo Switch with Super Mario Odyssey for £279.99 at 3pm today. For that and many more offers during this mad week of shopping, you can check out our Nintendo Black Friday deals hub and our page tracking all the best Black Friday game deals for 2017.