Smash Bros. Wii U: edge-camping can now be countered, Sakurai explains
Super Smash Bros. director Masahiro Sakurai has taken to MiiVerse to discuss the art of edge-camping in the series, and how tweaks to the new Wii U and 3DS brawler will force players to think a little differently.
It follows photos of rumoured Smash Bros. fighter Palutena. Judge for yourself if they're legitimate through the link.
Edge-camping is a tactic employed by current Smash Bros. players, and involves them latching onto the stage's ledge to block their opponents from doing the same. Posting on MiiVerse, Sakurai revealed that the strategy can now be countered, along with this image of Mario countering Link: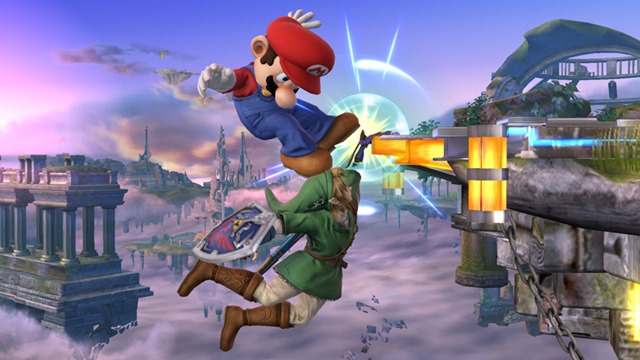 He added, "Some other changes include:
-Air time and accumulated damage will determine your period of invincibility while hanging on an edge.
-Grab controls will no longer be affected by whether you have above or below 100% damage."
What do you make of these edge-camping changes? Let us know below.
Via Siliconera.