Smash Bros. 3DS gets Pokemon X & Y Lumiose City stage - screen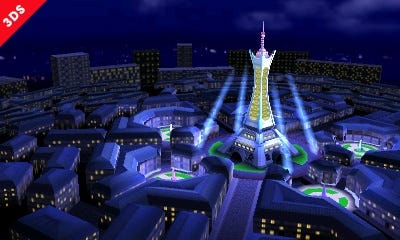 Super Smash Bros. Wii U & 3DS director Masahiro Sakurai has revealed a new stage for the brawler's handheld version. It's Lumiose City from Pokemon X & Y.
It follows confirmation that the 3DS version will feature an Animal Crossing stage.
A note from Sakurai on MiiVerse reads, "The Prism Tower rises above Lumiose City. Up until a few seconds ago, the fighters were brawling on top of that tower. No, really."
What do you think?
Via Nintendo Life.