Sly Trilogy, God of War Collection coming to Vita in northern spring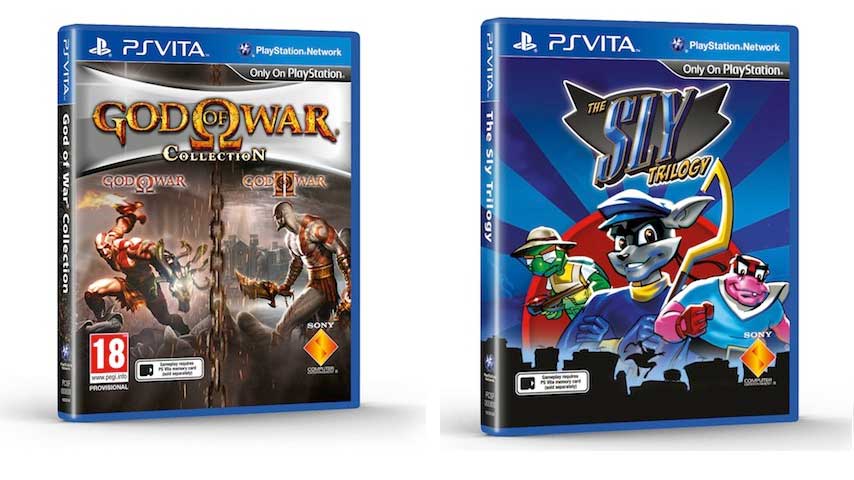 Sony has announced two new collections headed to Vita within a couple of months, bringing Sucker Punch's Sly Cooper games along with Sony Santa Monica's God of War classics to the portable.
Both the European and US PlayStation Blogs have confirmed the collections for their respective territories.
The Sly Trilogy includes three PlayStation 2 titles - Sly Cooper and the Thievius Raccoonus, Sly 2: Band of Thieves and Sly 3: Honour Among Thieves - "all fully remastered in high definition and optimized for PS Vita".
It hits Europe on April 16 and North America on May 27.
The God of War Collection includes the original God of War and God of War 2, and includes re-mastered graphics, trophy support, and a choice between touchscreen and dual analogue controls.
This one arrives in Europe on May 8 and in North America on May 6.
Both titles will be available digitally and at retail.