Slim 360 for E3 debut, says Surfer Girl [Update]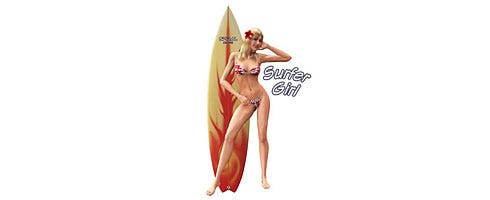 Update: Looks like it's a load of s**t. Too bad.
Original: Someone's claiming to be Surfer Girl. They're also claiming that Microsoft will show its heavily-rumoured slim 360 at E3 in June.
The blogger posted this weekend:
MS will reveal a slim 360 natal bundle at one of their two (yes, two) press conferences at this year's e3.

What's more the 360 will be getting a subtle rebrand, with a new logo and black as the new primary colour of the console. They feel that the new system needs to be black because a white Natal wouldn't sit well next to the typical gloss black tv.
F**k knows if this is the real, actual Surfer Girl. The fabled industry gossiper signed off in May 2008.
As for the news being real? Tip: very likely. A reworking of 360's form factor's been common knowledge in chatter-circles since Microsoft announced Natal at E3 last year. Expect this to happen in LA.