Sleeping Dogs dev back for another go with 3v3 gang brawler Smash + Grab
United Front Games is throwing its hat in the online multiplayer ring again.
Sleeping Dogs developer United Front Games has revealed its latest effort, Smash + Grab, via the trailer above.
Set in a dystopian future, Smash + Grab is a 3v3 online multiplayer game for PC, in which players take control of teams of five gang members. In 15 minute matches, players need to race to be the first to loot $50,000 in goods from stores - or each other.
During games players progress through increasingly lucrative stores and mod new weapons; examples include chainsaw shovels and poison crossbows. There's persistent progression, too, as new perks and clothing unlock between matches.
Each gang leader and their lieutenant can be customised with unique combat moves, special abilities, clothing and perks for each leader. Players will also pick a class for the three remaining gang members.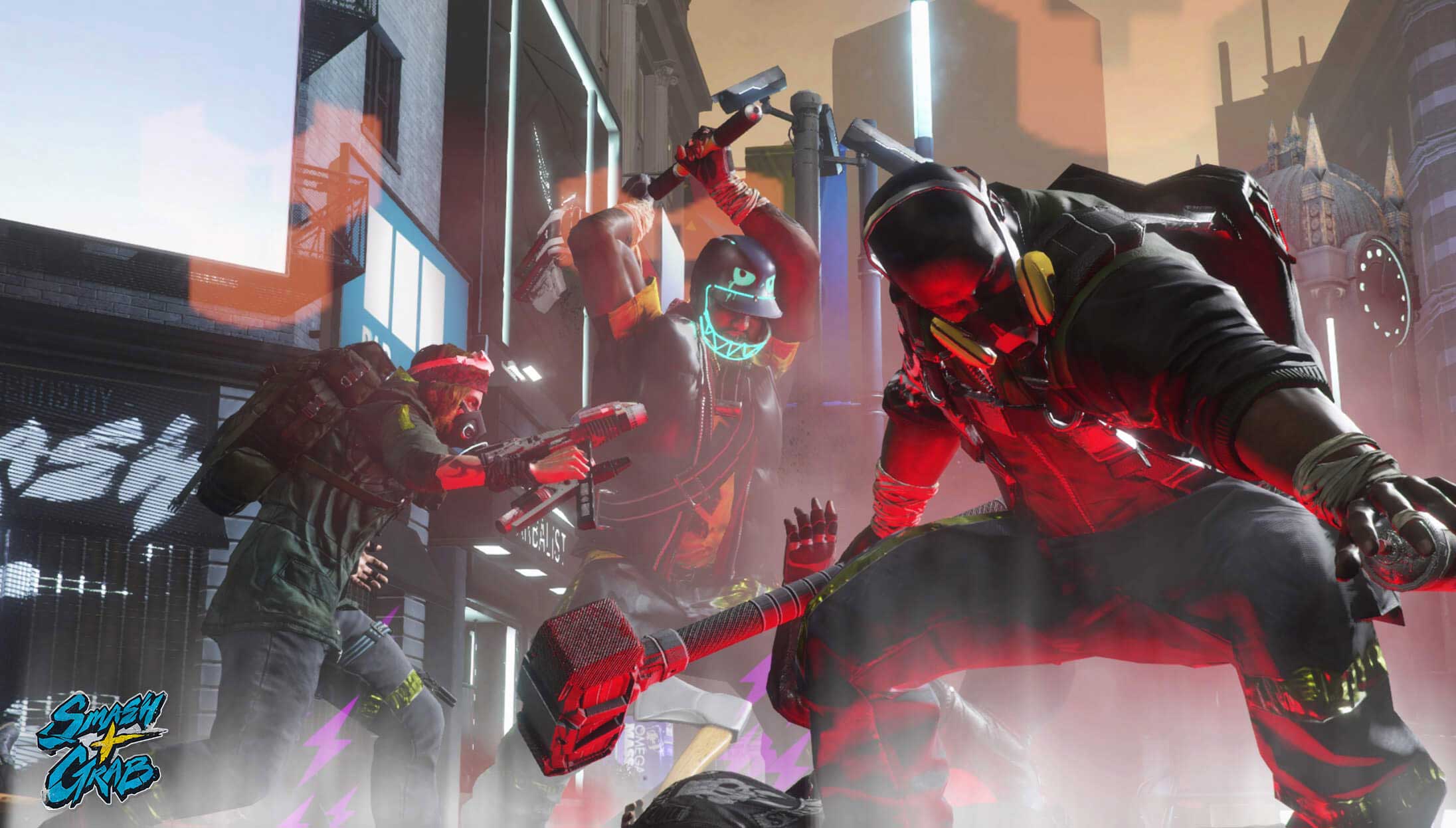 United Front is aiming for a pick-up-and-play experience with an emphasis on hand-to-hand combat. Smash + Grab will have an offline practice mode as well as two multiplayer modes and maps at when it arrives on Steam Early Access next month, with more modes, maps, leaders, weapons and vanity items in the works. You can register for the upcoming beta on the Smash + Grab website.
This is at least the second online multiplayer game from United Fronts, leading on from Sleeping Dogs: Triad Wars, which shut up shop while still in beta.