Skyrim's total conversion mod is getting an expansion next year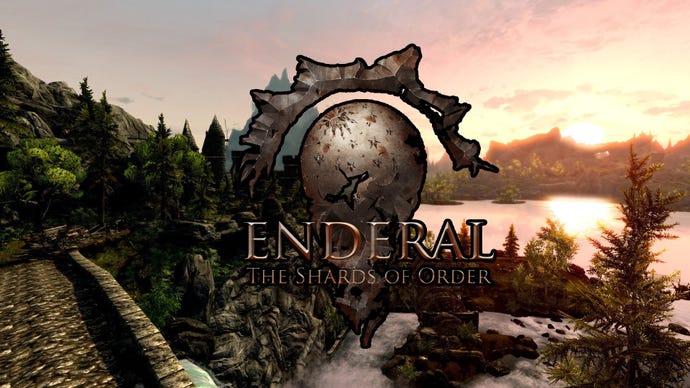 If you're a fan of Enderal, there's more on the way.
The Skyrim total conversion mod Enderal was released for English speaking audiences back in August and if you enjoyed the darker take on Bethesda's world, you'll be pleased to know that an expansion is on the way.
Forgotten Stories is the work of Nicolas Lietzau, for the most part, who was project lead and lead writer for Enderal. A few of the SureAI team are chipping in to lend him a hand.
The DLC will include some content that was cut from the main game and adds up to around 10-20 hours of gameplay.
Here are some more of the features you can look forward to as detailed in the announcement.
Two guild quest-lines: Join the Golden Sickle, Enderal's most influential merchants' guild and experience an exceptional non-linear story that deals with intrigue and greed. Delve into the secrets behind the Rhalâta, the mysterious cult ruling the Undercity
A story mission revolving around the Sea Of Eventualities and Yuslan Sha'Rim's past
A quest shedding light on the Veiled Woman's origins
A mission that allows the player to explore in detail the death of a certain character
A secret ending for the main-quest
New bounty missions
Professional localization in both German and English (starring, amongst others, Dave Fennoy from "The Walking Dead" and Lani Minella from "Skyrim")
New weapons and sets
Several game-play changes and additions, such as hidden talents, rebalanced and overhauled crafting skills, high-level crafting, and enchantment that makes investing in craftsmanship a lot more rewarding.
There's no confirmed release date yet. Lietzau is developing the DLC full-time and supporting himself with his savings. If you'd like to help support him or the project you can donate to him directly through PayPal or vote for Enderal at the Mod of the Year Awards 2016.
The winner will be announced on December 21 so get a wriggle on.
The DLC will be compatible with old save files but it's advisable to start afresh to get the most out of it - including the hidden ending.
The expansion will hopefully be released some time next year.