Skyrim on Switch has Zelda amiibo support and motion controls
Bethesda has shown new footage of Skyrim's upcoming Switch release, which will support Link amiibo and include (presumably optional) motion controls.
Skyrim was shown during the very first trailer for the Switch, although this version's actual existence was eventually confirmed.
Now, we know that tapping the Link amiibo will give us a Master Sword, Hyrule Shield, and tunic to use. Tap other Zelda series amiibo (from the Breath of the Wild, 30th anniversary,and Smash Bros sets) will unlock additional loot as well, although what exactly you'll be able to grab isn't clear yet.
Skyrim on Switch will let you use motion controls for combat and lockpicking. The trailer shows a player using a pair of Joy Cons to mimic the actions of a bow and arrow.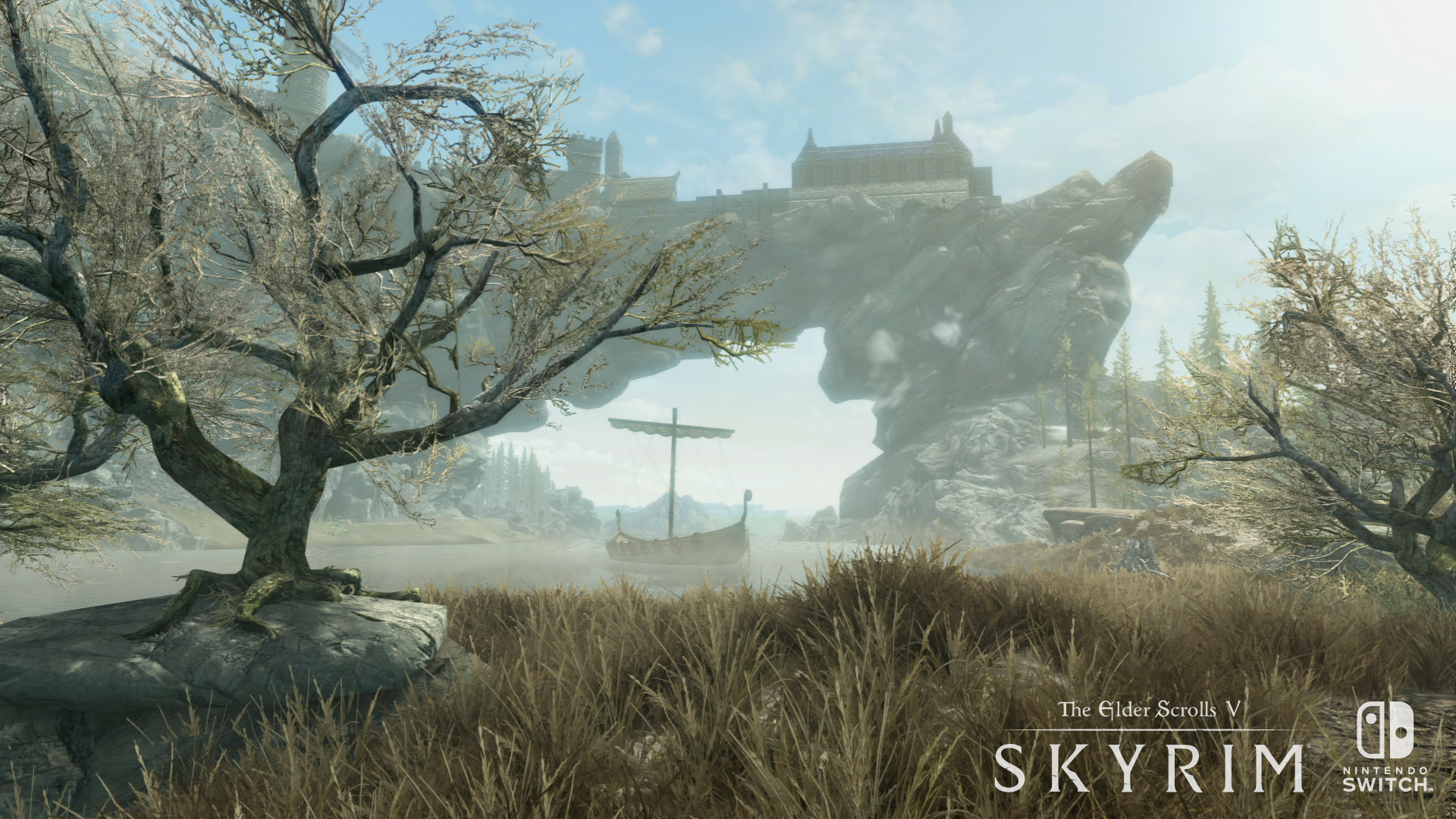 It's worth noting that everything we're seeing here suggests that this is the original version of Skyrim, and not the Special Edition. From the video description: "Winner of more than 200 Game of the Year Awards, The Elder Scrolls 5: Skyrim – the epic fantasy masterpiece from Bethesda Game Studios – arrives for the Nintendo Switch."
This seems like a fairly explicit reference to the original 2011 release rather than the Special Edition. The game will, however, come with the Dawnguard, Hearthfire and Dragonborn expansions, and some people prefer the visual style of the original release, so this may not be a huge loss if it's the case.
Skyrim for Switch is due during 'Holiday 2017', so expect it late in the year.