Skyrim | How to join The Dark Brotherhood assassin's guild
Hail Sithis and the Night Mother!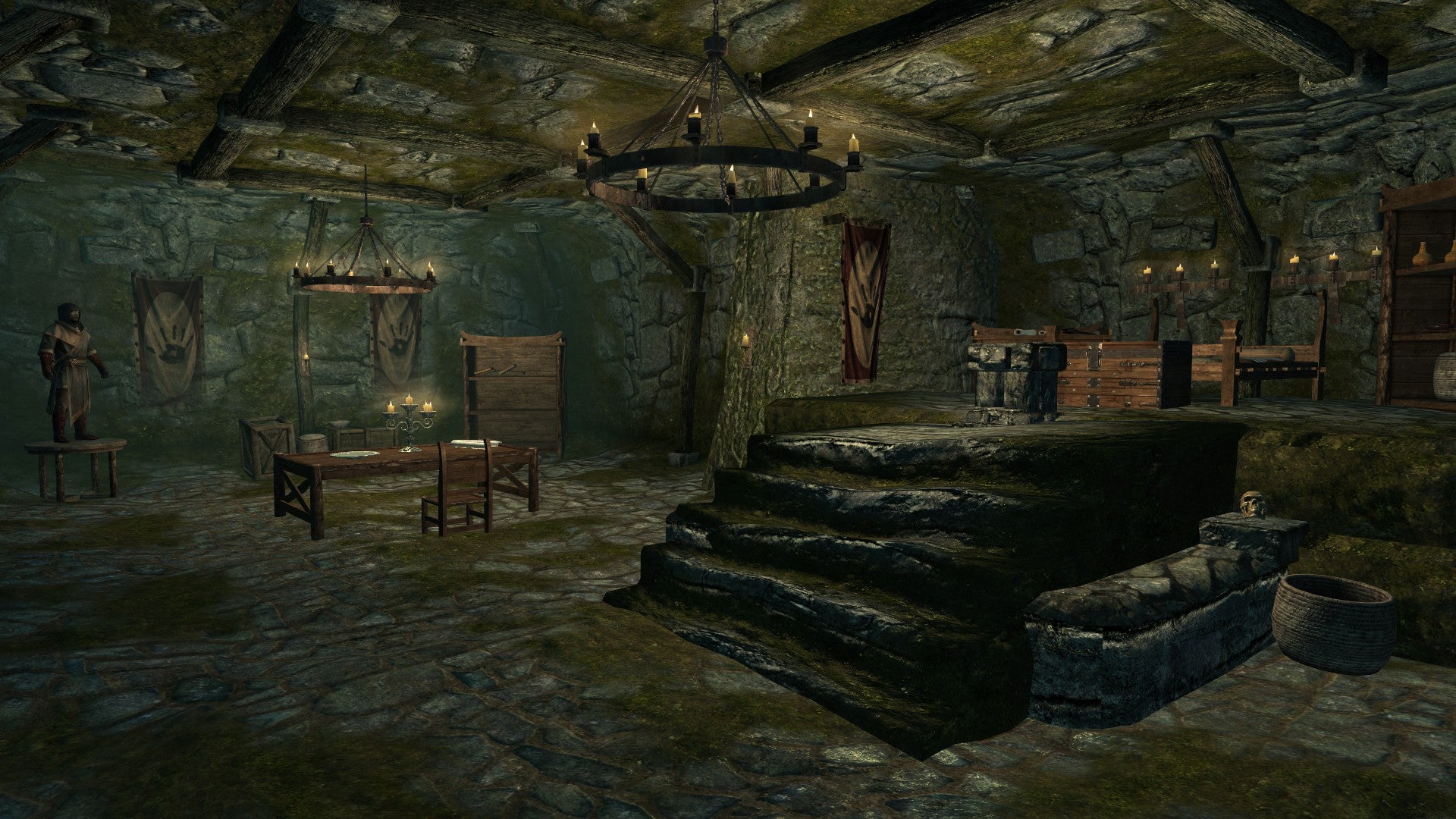 They know. And it's just a matter of time until they find you. Here's how to join the Dark Brotherhood in Skyrim.
First on Switch and in VR, and now on PS5 and Xbox Series X/S with the 10th Anniversary Edition, Skyrim remains as relevant as ever - so it's important to know who to pledge your allegiance to.
The Dark Brotherhood is one of the most popular quest lines in The Elder Scrolls, and for good bloody reason - who doesn't love a bit of the art of assassination?
The problem with a secretive society of assassins, however, is that they really do their best to avoid being easily found or detected. That in turn makes it quite a bit more difficult for you to join them, but you thankfully have us to give you a hand. Here's how to get the Dark Brotherhood's attention and impress them enough that they decide they'd rather recruit you than kill you.
How to join The Dark Brotherhood in Skyrim
Go to any inn and ask for gossip from the innkeeper. Eventually, an innkeeper will give up information that will point you towards a boy in Windhelm (Aventus Aretino) who is trying to perform the Black Sacrament, a Dark Brotherhood ritual.
Alternatively, head to the Honorhall Orphanage in Riften - the children there will talk about the boy's attempts to summon the Dark Brotherhood too. Either of these things will give you an objective to go find the boy.
So... go find him. Aventus will be in his parents' home in Wildhelm. Chatting to him about his dark tendencies will kick off the Innocence Lost quest.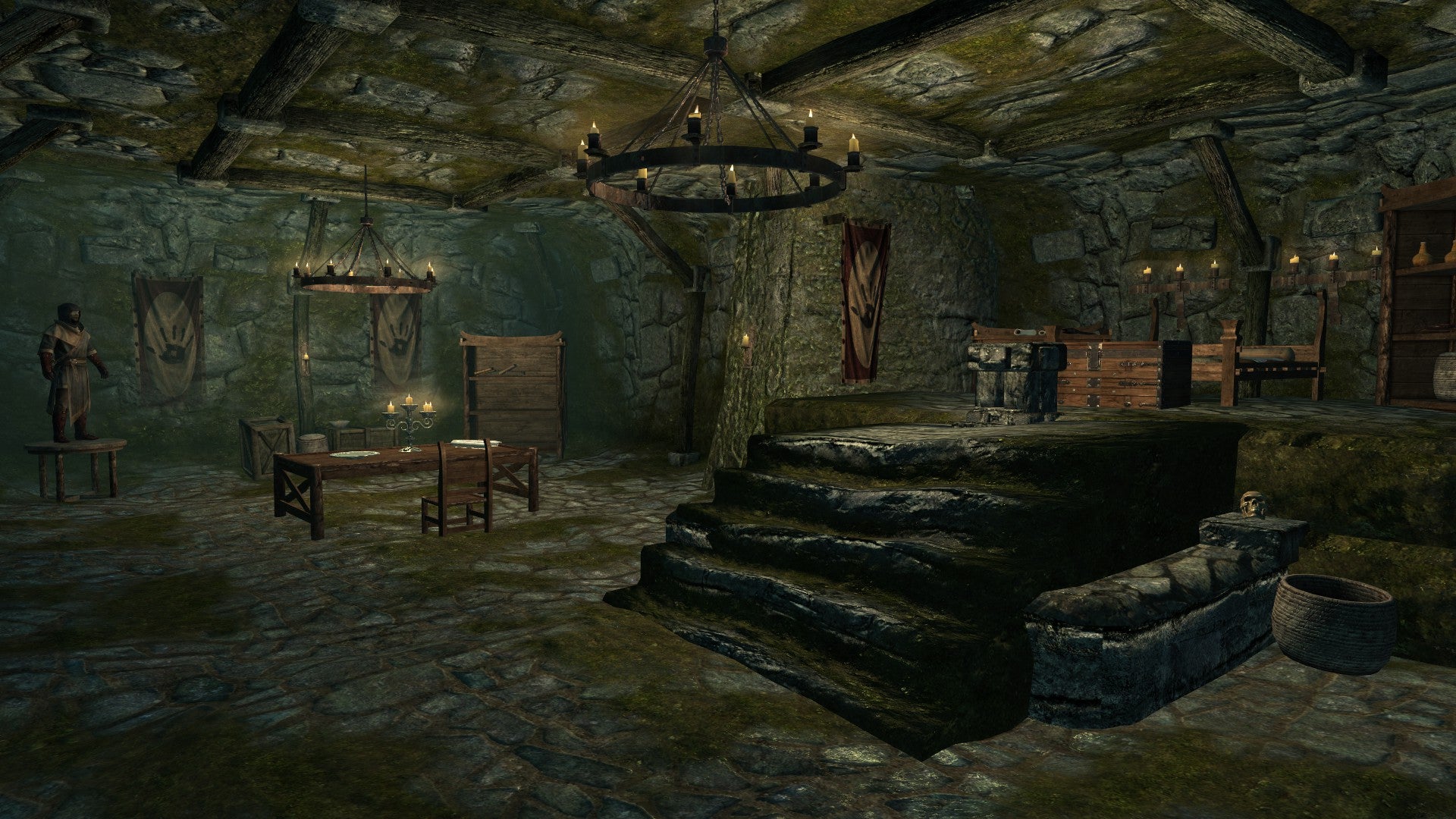 The Innocence Lost quest will now take you to the orphanage in Riften that you might've delivered earlier... and, yes, you'll have to commit a murder. This is the Dark Brotherhood after all. You won't get a bounty for this particular killing.
24 or more hours after completing the Innocence Lost quest a courier will appear when you're inside a city. They'll offer an ominous note: "We know."
Once you've received this note, go and sleep in any bed for a while. Given that you're the all-powerful Dragonborn, this is one of the few times you're vulnerable... and you'll be abducted.
You'll wake up in an abandoned shack. At this point, you have to decide if you're going to join or destroy the dark brotherhood. From here it's pretty clear-cut - attack Astrid, the Dark Brotherhood Assassin, to initiate the quest to destroy the brotherhood. Do as she says in order to join the brotherhood and get access to their quest line.
If this isn't your first time in the frozen north of Tamriel, or you just fancy spicing things up a bit, check out our list of the
best Skyrim mods
.