Skyrim composer Jeremy Soule, Night In The Woods developer Alec Holowka accused of sexual assault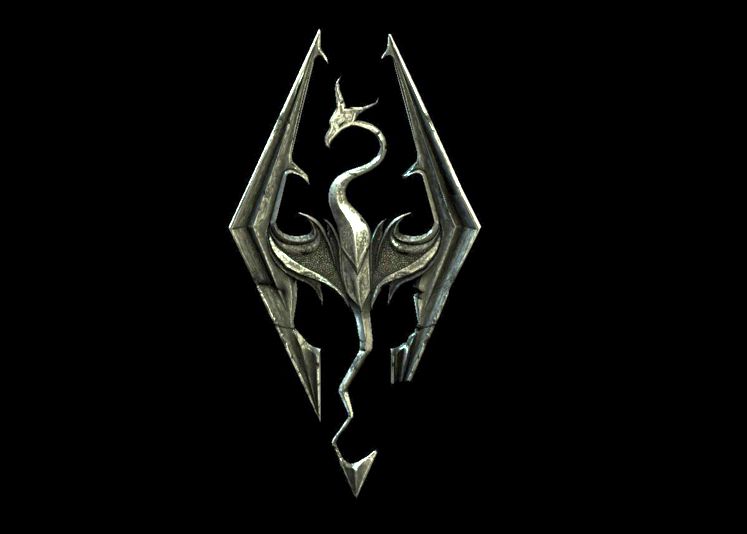 In separate incidents, Skyrim composer Jeremy Soule, and Night In The Woods co-creator Alec Holowka, have been accused of sexual assault.
In a detailed blogpost, Tetrageddon Games' Nathalie Lawhead accused Jeremy Soule of raping her while she worked for an unnamed studio in Canada in 2008.
Lawhead says she became friends with Soule during this time, who she saw as a mentor during a difficult working period. She accuses Lawhead of "predatory behaviour", including Soule threatening Lawhead's position at the studio.
"Jeremy was close friends with the CEO, and the CEO (my boss) would speak highly of him," details Lawhead. "I was afraid of losing my job, and he knew how desperate I was because I shared with him that I didn't know what I would do if this didn't work out.
"I didn't want to jeopardize this job so I was afraid of rejecting him and tried to keep the friendship. As things went on, he started to become more misogynistic and sexist."
Soule claimed, according to Lawhead, that he needed women and sex to "inspire" the music he writes for video games.
"He made advances on me and I explained that I didn't want this and wanted a friendship," says Lawhead. "He was very threatening, and didn't listen. He made it clear that it's "him or bust".
"He raped me.
"Throughout this time Jeremy acted like a victim, and blamed women he was in relationships with (or forced relationships on) for what he was doing."
VG247 has contacted Jeremy Soule for comment but he has not responded at the time of publication.
Following Lawhead's accusations, Depression Quest developer Zoe Quinn posted on Twitter details of an alleged assault on them by Alec Holowka, co-creator of Night In The Woods.
Quinn alleges that Holowka emotionally abused and sexually assaulted them after striking up an online friendship and inviting them to stay in Winnipeg. "I'd buy the plane ticket there, he'd buy my plane ticket back. He knew I couldn't afford it otherwise, so that was the deal," Quinn wrote.
"While I was in Winnipeg he slowly isolated me from everyone else in my life while absolutely degrading me whenever we were alone."
Quinn goes on to detail alleged sexual assault, fear, isolation and the reaction of some people in the indie games community.
Co-creator of Night In The Woods, Scott Benson has said he is stunned by the allegations, "we're very sad and very angry," he wrote on Twitter.
VG247 has attempted to contact Alec Holowka but has received no response; however, Benson has since issued a public statement on Twitter after the accusations became public.
According to Benson, due to the allegations, the physical release of Night in the Woods has been postponed and the studio's current project has been cancelled.
This week, allegations of past abuse have come to light regarding Alec Holowka, who was coder, composer, and co-designer on Night In The Woods. We take such allegations seriously as a team. As a result and after some agonizing consideration, we are cutting ties with Alec.
We are cancelling a current project and postponing the Limited Run physical release. The iOS port is being handled by an outside company and supervised by Finji and will remain in development.
We've received a lot of emails and messages in the past few days, often very hurt and angry. That's also how we feel. This has been very, very tough.
I should say that I'm Scott. Hello. I run this account. I was the artist, lead animator, co-designer, co-writer, and the guy who wrote almost all of that dialogue in the game. Bethany's here too, she was co-writer and researcher.
Much of Night In The Woods is pulled pretty directly from our lives. Bethany is from a tiny valley in central PA. I've lived out here in Western PA for about 20 years. The characters are us, and people we've known. The places are ones we know.
Thousands of people have connected with Night In The Woods in a very personal way. We can't tell you how to feel about any of this. Whatever you're feeling is valid. Your experience with art is yours. What it means to you is yours, regardless of anything else.
Both accusations echo those of the #metoo movement in and around the Hollywood movie industry, which began in 2017.
Accusations against producer Harvey Weinstein encouraged more stories from those in the industry who had been emotionally and sexually abused by figures of authority.
--------------
Comments are closed on this article. You can email the editor at matt at VG247 dot com should you wish to.