Skyblivion, the Oblivion remake made in Skyrim's engine, shows off some early gameplay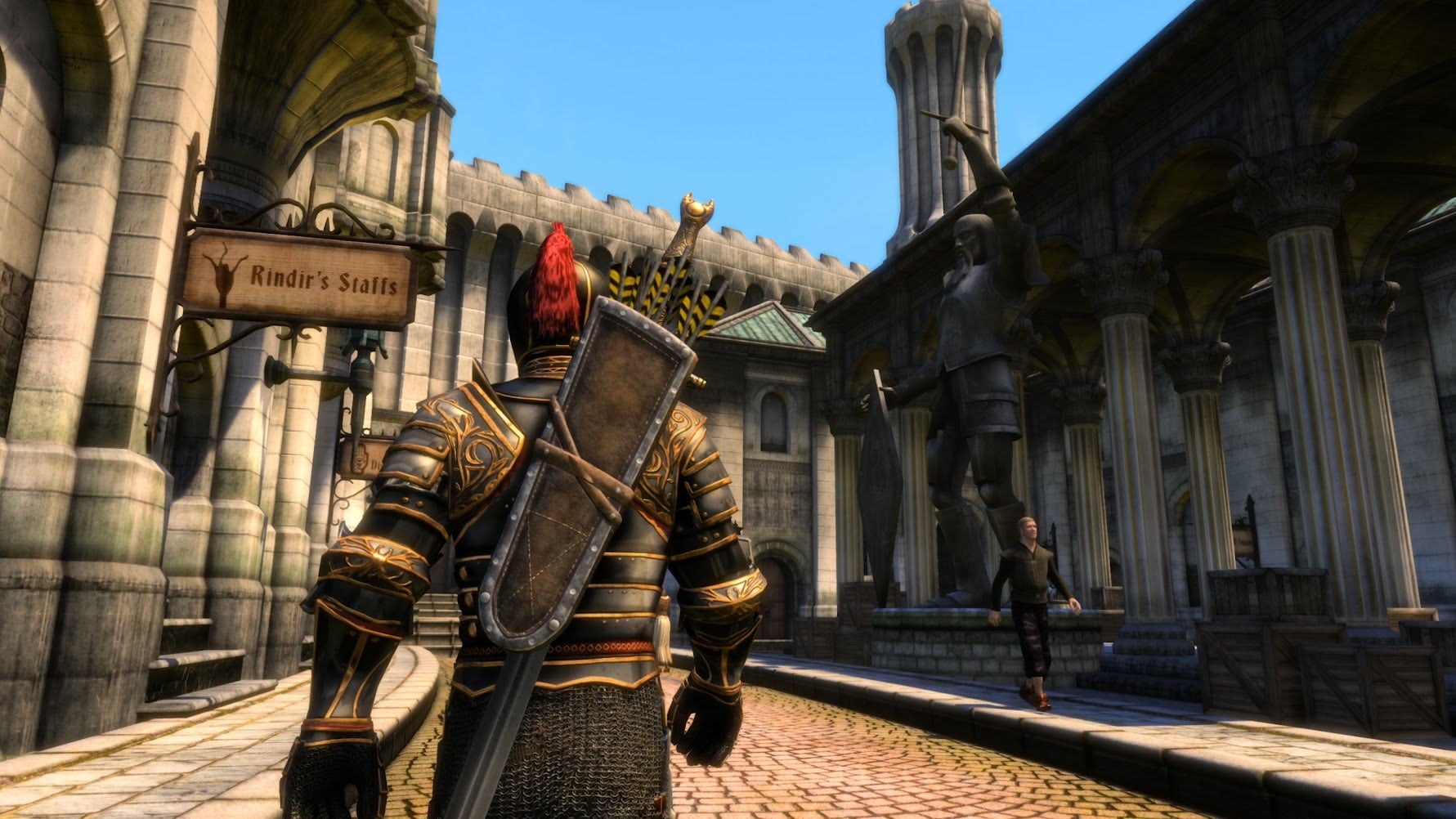 If you're eager to get your hands on a remake of Bethesda Game Studios' iconic RPG, Oblivion, an unofficial fan remake may be your best bet.
As the world holds its breath in anticipation of the admittedly far-from-release next entry in the Edler Scrolls series, The Elder Scrolls VI, another big Elder Scrolls project has been gaining momentum in the background.
Skyblivion – a fan-made mod project that's in the works for almost a decade – is the effort of an ever-growing development team that's eager to give The Elder Scrolls 4: Oblivion a bit of spit and polish, remastering the game in Skyrim's engine. A new trailer has been released for the project, giving us an update on the environments and quests... and it's looking remarkably impressive.
Check out the trailer below.
As well as a rundown on the work that's been done on the environmental assets and what's been done to tighten up the quests in the role-playing game, we also get a quick tour of some other features, too.
A custom tool has been created by the developer collective that allows them to use the Skyrim engine to import quests from Oblivion – something that was too unstable to do reliably in previous builds. We also see slight alterations to the UI that better suit the gorgeous visuals and style of the remake.
But when will it launch? Will we see it before The Elder Scrolls VI emerges from its development cave? Maybe.
"Despite the massive scope of this project, we are finally seeing the end of the road, but there is still work to be done," the Skyblivion team says in the video. "Thank you all for your support and sharing our work. It means the world to us."
If you're eager to help out with the project, you can always join the team via volunteering. "If you feel you can help contribute to this project we would love to have you on the team, please visit our website to apply," the team says in the video description.
Microsoft announced in September 2020 that it acquired Bethesda for $7.5 billion; whether this means the next Elder Scrolls RPG will be an Xbox exclusive remains to be seen.