Sky Noon is a Wild West game of air-dueling enemies in the clouds
Sky Noon is an alternate Wild West where air guns and grappling hooks are more important than bullets.
It may feel like there aren't any new Western games outside of the Red Dead Redemption series right now, but that's not true - some just a little more cheery and colorful. Take Sky Noon, a game where saloons float among the clouds and duels are settled with compressed air guns.
What's more, it's out now for Early Access. You can watch the Launch trailer and decide for yourself whether it's worth playing.
Sky Noon takes place in an alternate history where the American frontier expanded directly up instead of West. The players are gunslingers working for the Minutemen or the Cartel to protect their interests. The game has no health meters or bullets - instead, your goal is to blast them off a platform and make sure they reach solid ground far below you.
Each match shows characters blasting enemies, and themselves, across the map in attempts to gain dominance. You'll also have access to grappling hooks and lassos which might act as crucial lifelines before you plummet to a messy end. 2-6 players can take part in multiplayer modes like Team Deathmatch, King of the Hill, and Cart, but the Steam page also advertises a single-player mode.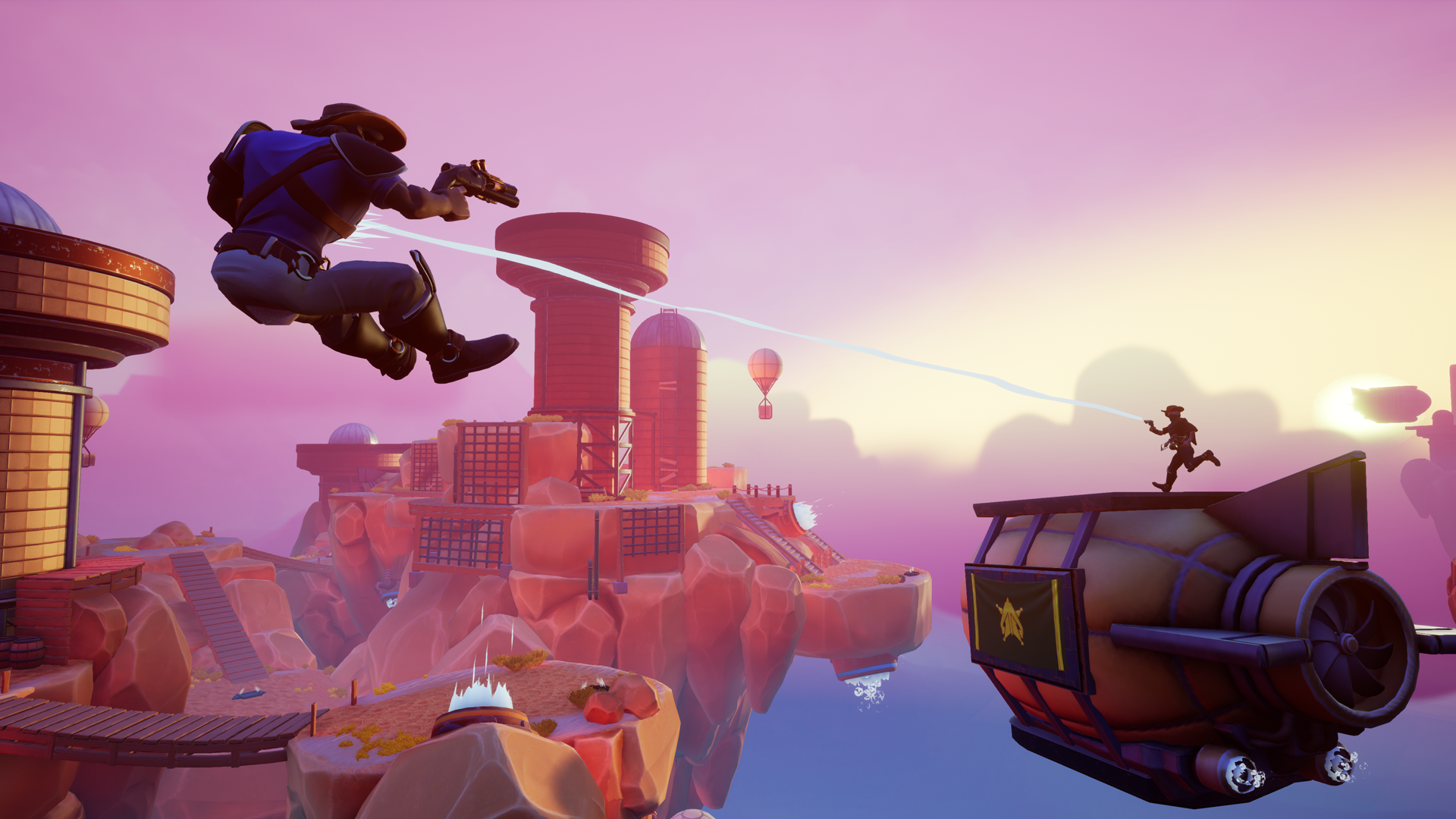 "Through many hours of design work, testing, and community feedback, we've reached the major milestone in releasing our first video game - Sky Noon on Steam," Lunar Rooster co-founder Craig Taylor said in a statement. "In the next few weeks we plan to unveil Duels, enhanced customization and a lot more as we want to take advantage of the Early Access development to listen to our amazing growing community and further improve the Sky Noon experience."
Sky Noon is available for PC right now through Steam Early Access.